Schneider Electric: energy efficient & sustainable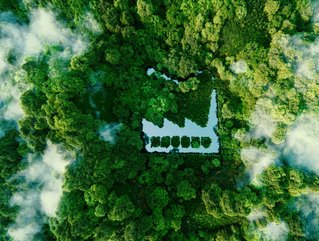 Electronics manufacturer Schneider Electric has won the Energy Efficient Solution award for its sustainability initiatives and energy-saving solutions
Electronics manufacturing giant Schneider Electric has been awarded at the Greek Energy Mastering Awards 2022 with the title of Energy Efficient Solution of the Year.
The Greek Energy Mastering Awards 2022 celebrated the responsible use of energy, as the manufacturing sector gears up for a sustainably-fueled future.
Winners are chosen for their energy efficiency and how they have been able to minimise costs - a more popular topic in 2022 than perhaps ever before.
Sustainable energy management for all at Schneider Electric
The company won for its outstanding solutions and empowering partnerships, impactful energy management and the infrastructure of Smart Cities.
Schneider Electric's purpose is to 'Empower all to make the most of our energy and resources, bridging progress and sustainability for all. We call this Life Is On'.
For the category 'Energy Efficient & Saving Products, Technologies, and Services' Schneider Electric was recognised for its medium voltage and SF6-free switchgear SM AirSeT, as well as its hard work on the reduction of costs for consumers and strong desire to see a more sustainable environment.
The digital MV switchgear works with the new SF6-free MV technology using pure air and vacuum innovation to remove the presence of greenhouse gas in the electricity grid.
Schneider Electric's sustainability progress
Only last month, Schneider Electric, announced the results of its sustainable impact programme.
Schneider's Sustainability Impact (SSI) scored 4.17 out of ten, measuring Schneider's Environmental, Social and Governance (ESG) performance, something Gwenaelle Avice-Huet, Schneider Electricity's Chief Strategy and Sustainability Officer, wants to improve.
"Our planet is burning, literally. We have to face the reality in front of us and keep accelerating our sustainability efforts," said Avice-Huet. "As an Impact company, we are convinced that we can help each other with technology, collaboration, and trust. Advancing on our Sustainability Impact programme is not about ESG compliance. It's about embarking and working with our entire ecosystem of employees, clients, suppliers, and partners to progress together."
This is another call for the global manufacturing industry to walk towards a sustainable future, together - this Life Is On.