STAEDTLER: the value of automation in manufacturing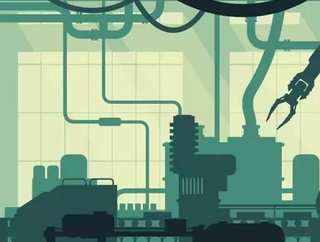 Manufacturing Global speaks to STAEDTLER's Christian Haupt on the value of automation in manufacturing and the what future looks like for the technolo...
1. What are the current trends in automation for manufacturing?
The manufacturing sector is subject to structural change. The manufacturing area of the 70th till the end of the 20th century was characterized by automation through electronics and Information technologies (often referred as Industry 3.0). Inventions like the Modicon 084, the first programmable logic controller, allowed for massive gains in efficiency through the application of automated machines together with robots equipped with vision and other sensing systems. Due to economies of scale the prices for robotics and hence the application of robotics is steadily decreasing worldwide (see IFR figures). Currently the manufacturing area is evolving towards the application of cyber physical systems, which means to connect the physical with the virtual world, to connect men, machines and products to strive for more automated self-controlled value streams (incorporating Engineering, Supply Chain, Maintenance processes in the manufacturing operation). This evolution is born out of need, a consequence arisen from the individualization trend as an answer to allow for the mass customization of products.
2. What value does automation provide the manufacturing industry?
Today's manufacturing (and company!) environment is characterized by a fast-paced changing environment, mostly born out of globalization, individualization, and digitization trends. Conditions change quickly and comprehensively. To be capable of adapting it is already a prerequisite to have a high degree of flexible processes. Automation can greatly enhance flexibility. Additive manufacturing can reduce lead time through much faster prototyping, production, and repair times. Simulation techniques (e.g. virtual twin) greatly impact performance, effectiveness, and quality of (manufacturing) assets, which results in less lead time. Flexible automation (equipment design, robotics) reduces change over times, which results in less lead time. 
Increased Workplace safety, increased productivity and enhanced product quality allow for reduced manufacturing costs beside the lead time reduction effects. In this way manufacturing supports or even adds a new level of competitiveness. 
3. What are the challenges of adopting automation?
Challenges for adopting automation technologies are versatile. In general, more automation results in the need for fewer workers with different (higher skilled) capabilities (programming, co-working with cobots,…). This changing labor force will need an open-minded organization for adopting new technologies; problem solving, creativity, data analytics, taking risks capabilities will be more important personal characteristics. This also will impact decisions for manufacturing locations where relocation to low cost countries becomes less priority. An increased level of automated processes also means an increased risk for cyber security. Changing economics of the value chain will result in a blurring line between traditional manufacturers, retailers, and service companies. Those are only few examples for a changing environment which companies need to address in an agile cross functional way to stay competitive.
4. How can organisations unlock the value of automation?
To unlock the full value, to transform to get tangible business effects, organizations need to understand the opportunity and need to move early on. It is imperative to understand the opportunity cross functional, value stream based where employees need to be involved from the early beginning by defining high impact use cases. This allows for organizational Learning. Those use cases need to happen based on quick wins and need to be part of a broader vision, grounded on a Technology Monitoring since most effects result from the technology adaptation moving through rapid technology changes. To capture the full organizational value, impacted jobs need to be redesigned and organizational change (end-to-end-processes) need to be managed. This also means to integrate technology enhancements into the core business functions, to enable a continuous improvement culture based on collecting and analyzing data to drive informed decisions. 
5. How has automation been impacted by COVID-19?
Manufacturing has faced huge disruptions with vast changes in the consumer behavior, which will lead undoubtedly to more automation/ virtualization in the future (to better enable a non-remote workforce, allowing critical functions to be monitored remotely, Customer, supplier, and manufacturing partner visits happening remotely via the use of data glasses …). On the other hand, the majority of investments and spending for Research and Development (R&D) has been stopped or at least delayed caused by a volatile environment. Volatile is the watchword of the current time, entailing for companies' different business models and characteristics! Industry 4.0 (and automation as one pillar) was already reshaping Manufacturing before the pandemic. Certainly, it will not stop to accelerate with even better speed to market and service effectiveness ratios through manufacturing efficiency improvements, product customization and new business model creation.   
6. What does the future look like?  
The future of automation in Manufacturing is heavily progressing on the newly evolving manufacturing technologies and the rapid technology changes. Especially the opportunities arisen by the IIoT will drive new economic rules also impacting ecological and social concerns. Technology is serving as the primary driver for innovation. More in detail control systems trends will drive the future of automation allowing for adoption of new systems and networking architectures and looking toward interoperability of devices and systems. Integration and connectivity will become easier and intelligences will become advanced.
Christian Haupt is the Head of Group Business Development Technology and Global Director Continuous Improvement at STAEDTLER
For more information on manufacturing topics - please take a look at the latest edition of