Top 10 blockchain companies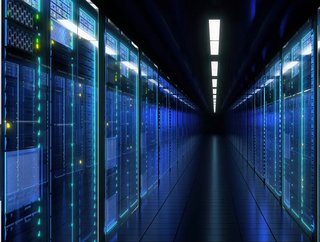 Getting a blockchain headache? Here's our top 10 blockchain businesses to support your business
10. Solulab
The company was founded in 2014 and has since completed over 90 high-end projects, for clients in 12 countries with a 95% success rate. Solulab advertises itself as a reliable partner for SMEs and it works best in
• Blockchain development
• IoT Integration and Development
• AI development
• Big Data Analytics
9. Chainalysis
Headquartered in New York, Chainalysis has solved a number of hacking cases and offers customers a safer and more accessible blockchain.
Chainalysis is working to 'improve trust across the blockchain ecosystem'. To do this, the company is busy providing banks, government agencies and others with:
Services

Software 

Data which is crucial to blockchain acceptance 
8. Australian National Blockchain
As recently reported by Manufacturing Global, IBM, law firm Herbert Smith Freehills and the Australian government's scientific research department, will trial an Australian smart-contract platform, based on IBM's blockchain.
The Australian National Blockchain (ANB) platform will help companies work together using smart legal contracts (SLC). 
7. Bitfarms Ltd. (BITF)
The Canada-based cryptocurrency mining company has a revenue of CAN$121mn. But it's not all bitcoin - the business operates server farms that support the validation and verification of blockchain transactions.
The company also offers:
Onsite technical repair

Data analytics

Electrical engineering and installation services. 
6. Canaan Inc. (CAN)
Computing solutions company Canaan is based in China and has a revenue of US$438mn, scored from its strong attention to a chip design that is application-specific.
From its chip research and development, Canaan has provided a multitude of AI services covering AI chips, AI algorithms, system on a chip (SoC) integration.
5. Antier Solutions
Founded in 2003 and headquartered in Nottingham, UK, Antier Solutions is leading the transition to blockchain and its application in the real-world. 
The company provides enterprises with customized blockchain-driven solutions, including: White label exchange development

P2P exchange development

Security token offering and marketing

Coin development 

Wallet development
4. Talentica Software
Talentica is focused on transaction privacy - something unusual in bitcoin, as all transactions are publicly visible (as there are no banks to check the trades add up). Talentica Software allows transactions to be traced on Ethereum and Bitcoin. The company was founded in 2003, in Pune, India. 
3. Monex Group Inc. (MNXBF)
Online financial institution Monex Group Inc is based in Japan and has a revenue of US$936.8mn.
Monex Group operates retail online brokerages across the USA, China and Australia. The company also offers services in:
Asset management

Investment education

Mergers and acquisitions (M&A) advisory

International foreign exchange (forex)

Cryptocurrency exchange
2. RECUR
Headquartered in two different ends of the USA, Detroit and Miami, RECUR is suitable for those who want to learn more about non-fungible tokens (NFTs).
RECUR works hard to streamline NFT transactions, allowing users to not just buy items - but also re-sell them. 
"When we started RECUR, it became clear to us that NFTs would not only be the gateway to the metaverse but also to the greater crypto ecosystem", said RECUR's founders, Zach Bruch and Trevor George. 
1. Coinbase Global Inc. (COIN)
With a staggering revenue of US$5.9bn, Coinbase Global is a worldwide provider of:
Financial infrastructure

Transaction services

Technology designed for the crypto economy
Here, individuals or businesses can invest, spend, save, earn - and use cryptocurrencies. 
The platform provides institutions with a: 'Deep pool of liquidity for transacting in crypto assets and enables crypto-ecosystem partners to build crypto-based applications as well as securely accept crypto assets as payment.'