Lifetime of Achievement: Chuck Robbins, Cisco CEO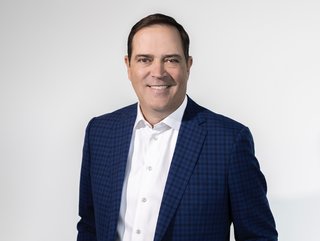 Chuck Robbins
Chuck Robbins is the CEO of Cisco Systems. He previously served as Senior Vice President of Worldwide Operations.
Chuck Robbins is the CEO of Cisco Systems, a multinational technology leader, specialising in networking hardware, software and telecommunications equipment. He assumed the role of CEO on July 26, 2015, succeeding John Chambers.
"I joined Cisco because I wanted to be a part of a company where I believed the possibilities were limitless," Robbins said at the time. "Over the past 20 years, John Chambers' vision and leadership have built Cisco into one of the most important companies in the world; a company fiercely committed to delivering for its customers, shareholders, partners and employees. I am focused on accelerating the innovation and execution that our customers need from us. Their success will continue to drive us."
Robbins has spent the past eight years advancing Cisco's global sales and transformation.
Transforming at CISCO
Founded in 1984, Cisco has been changing the way people live, work, play and learn with its various products, solutions and services. Its most well known items include Cisco Silicon One, SecureX, Cisco Umbrella Security, Cisco Vision and more.
Robbins joined Cisco in 1997. Before becoming CEO, he held various leadership positions within Cisco, including Senior Vice President of Worldwide Field Operations and Senior Vice President of the Americas, where he worked on Cisco's global sales and go-to-market strategy.
Robbins led Cisco through various transformations, from cloud computing to IoT, always with a focus on innovation and strategic partnerships.
One of Cisco's most popular items is its video conferencing platform Webex, which is a part of 95% of all Fortune 500 company's business continuity plans. When COVID-19 reached the USA, Webex's teams planned for a worst-case scenario, where Webex would see a 200% increase in usage. This turned out to be an underestimate of how many businesses would need Cisco's services.
Despite the opportunities of Webex and his focus on hybrid work, Robbins wants Cisco's employees to view working in their office as 'A magnet not a mandate… and it's working because they're showing up here'. As a CEO, Robbins has respected his employees' wishes for flexible working and dedicated himself to creating an intelligent workspace, which is adaptable, inclusive, supportive and secure.
Sustainability at CISCO
However, sustainable business practices are not optional. Cisco's investors have called for greater transparency in environmental, social and corporate governance reporting and Robbins is on board to deliver.
"We are at a critical moment in the history of our nation and the world," he said in Cisco's 'ESG Ebook Spotlight on Environmental Sustainability'.
Through his committed leadership, Cisco is building an ESG-inspired corporate culture by educating staff, adopting a circular economy, making its goals public and constantly monitoring progress.
"There is so much we can do to seize the moment and create a more inclusive and sustainable world together. I remain hopeful for our future and am optimistic that together we can continue to drive change and leave a lasting impact for generations to come."
Months before the arrival of Elon Musk, CEO of SpaceX and Tesla as well as the CTO of Twitter, Robbins visited India to meet with the Prime Minister, Narendra Modi.
"We talked about our commitment to manufacturing here in India," Robbins said. "We are going to be using this and viewing this as a global export hub as well. So we are building a full manufacturing node just as we have it in other places and we are really excited about it."
Robbins announced future manufacturing plans for Tamil Nadu and described the energy in India as 'incredible'.
Cisco is at the forefront of innovative software development and with Robbins' leadership, the company will continue to deliver what its customers need - technical support and advanced technological services.