Audi to launch digital factory innovation competence network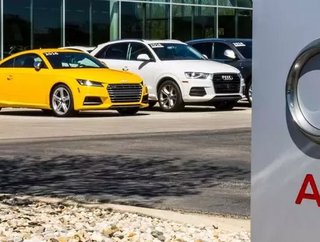 Audi partners with SAP, AWS, Capgemini and the XL2 joint venture as part of its Automotive Initiative 2025 for digital factory transformation...
Collaborating closely on the topic of digital transformation with the Technical University of Munich and the Fraunhofer Institute for Industrial Engineering IAO, Audi has set bold ambitions to develop a world-leading competence network for digital factory transformation and innovation. 
Audi's sites in Neckarsulm will adopt a central role in the developments as a pilot factory and real world lab for digital transformation. Audi will partner with the likes of Amazon Web Services (AWS), SAP, Capgemini, and the XL2 joint venture to acquire the relevant IT solutions and ideas needed for the project. 
The Automotive Initiative 2025 (AI25)
While Audi is already using intelligent digital solutions at its global production sites, the company is launching the Automotive Initiative 2025 (AI25) in Heilbronn to continue its digital transformation path. 
Within the next five years…
Over the next five years, the AI25 will develop digital solutions for the factory of the future, implementing them in vehicle production and series production logistics. Its overarching goal is to make these key components of the production process more efficient and flexible. 
"We already have extensive experience in the areas of vehicle production, logistics and production IT at our Neckarsulm site. We will further enhance these capabilities in a targeted manner as part of the transformation. With our dedicated team of experts and our partners in the Automotive Initiative 2025 we develop the site into a leading factory for digital production and logistics within the Group," said Peter Kössler, Board Member for Production and Logistics at Audi.
Partnerships
The XL2 joint venture founded in 2020 by Audi and Capgemini will be crucial when it comes to bringing IT innovations to Audi's global plants. The venture will receive academic support from the Fraunhofer IAO and the Technical University of Munich, and will collaborate with Capgemini IT experts, as well as SAP and AWS to develop the IT solutions needed for a smart and connected factory.
"With the Automotive Initiative 2025, we have created a pioneering, interdisciplinary network between academia, research, IT companies and automobile manufacturing. The initiative uses sound science to drive the digital transformation of automobile production within the overall context of technology, organization and particularly continuing education," said Professor Helmut Krcmar from TU Munich.
"AI25 is characterised by its holistic view of digital transformation and by its clear ties to the real world. We study both strategic topics and concrete use cases that accelerate the digital transformation and generate new innovative ideas," added Frank Loydl, Chief Information Officer (CIO) at AUDI AG.