Five considerations for configuration lifecycle management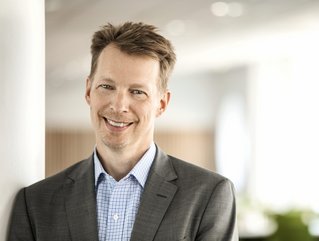 Henrik Hulgaard, CTO at Configit, explores digital transformation, the challenges of silos and Configuration Lifecycle Management
Manufacturers who are getting digital transformation right begin with optimising every aspect of their organisations, particularly those directly related to customers. They are growing faster by integrating the multiple front-end processes enabled by CRM, CPQ and product configuration systems with back-end systems comprised of ERP, PLM and CAD.
In many organisations, however, the different teams and functions – from engineering, and sales to manufacturing and services – are siloed. That can lead to misalignments that hinder time-to-market and time to customer – two of the most important metrics that customer-driven manufacturers rely on today. What's needed is a new approach that aligns every business function that touches configured products and provides one single source of configuration truth. This is the concept of Configuration Lifecycle Management, which allows manufacturers to plan and launch new products more efficiently and at a reduced cost when all four systems are integrated from the customers' perspective first. Configuration Lifecycle Management helps companies attain, and maintain, a competitive edge by increasing speed to market and achieving a seamless lifecycle for their configurable products.
Why is this new approach needed? And how do you know if your organisation could benefit from it?
Product complexity is increasing
Product complexity refers to the combination of number of product components, different materials, used technologies and assembly requirements. Customers are increasingly demanding more customisation and more choices overall – increasing the complexity of products and associated product design, manufacturing and sales processes. Various regulations, whether dependent on sector or jurisdiction, and regional variations add to the complexity.
Manufacturers must manage these product options, variants and versions throughout the lifecycle of each product from conception to maintenance and ultimate replacement.
New markets and new distribution channels require a new approach
Global expansion is what creates true growth. But additional complexities arise with global expansion. Organisations need to consider things such as: What are the local safety regulations? What are the regional customer preferences? How do geography and climate impact product design and offerings?
Configuration Lifecycle Management can ensure your sales teams have access to correct product and pricing data so they can accurately and quickly quote and sell the right product at the right price.
More software is being integrated into more products
More and more products now have software embedded into them. For instance, if you look at the automotive industry, the biggest changes include autonomous vehicles, connectivity, electrification and shared mobility (also known as ACES.) This relies on leading-edge software. But it's not just cars – it's everything from air conditioning units to refrigerators to smart televisions and more. The explosion of embedded software and sensors means an organisation's relationship to the product and the customer continues long after the sale.
With complete knowledge of your installed base, Configuration Lifecycle Management ensures that when your customers upgrade the OS in their products, you maintain a complete digital twin for upsell, cross-sell and service revenue.
An incorrect bill of materials (BOM) can lead to expensive stoppages
It can cost your company millions of dollars an hour to stop a production line, not to mention the negative customer experience. By having only accurate, verified configuration data available to sales, manufacturing, engineering and service, there is no chance of one business unit building a quote based on outdated product or pricing data.
Time-to-market is becoming increasingly competitive
Time to market is defined as the period from conception of a new idea until it's released to the marketplace. It's an essential product development KPI and many product development strategies hinge on being first to market.
To meet this metric, an organisation must be responsive to changing marketing preferences. That requires marketing and engineering data to be shared more easily between functions/departments so that organisations can more quickly leverage customer input into new product designs.
Compete smarter
IT leaders working in manufacturing need to accelerate digital transformation, but existing silos within departments make this a challenge. Lack of transparency and communication among departments can lead to misalignments that hinder time-to-market and time to customer. To compete smarter, faster and with greater intensity going forward, you'll need a way to prevent these misalignments. So, if you can relate to three or more of these considerations, your organisation could benefit from Configuration Lifecycle Management.