Britishvolt: the UK's first and largest gigafactory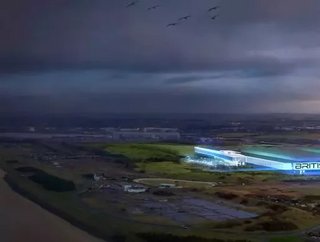 Orral Nadjari, Founder/CEO, Britishvolt discusses the concept of gigafactories and how Britishvolt is driving the transition to electrification...
Founded in 2019, "is a large full scale lithium ion (and beyond) electric vehicle battery manufacturer, aiming to assist the government's 10-point plan to decarbonise," explains Orral Nadjari, Britishvolt's Founder and CEO. Being the UK's first and largest gigafactory, Britishvolt aims to achieve its mission "by assisting UK PLC and safeguarding the auto industry, as it transitions to electrification."
On its journey to achieve this mission, Britishvolt strives to do so by implementing sustainable and highly advanced manufacturing technologies, practices and business strategy. 
"The UK has long been a hub of world leading research and development, the battery space is no different. We are looking to collaborate with industry partners and government funded agencies like the Faraday Battery Challenge to take that embedded industrial brilliance and scale it up for commercial success," says Nadjari.
"The latest innovations are right here in our own back garden, we are looking to leverage them and create a world-class, market-leading battery manufacturing hub. We want to be best in class and we have the human capital and the right ecosystem in the UK to make this possible," he adds.
Adopting innovation: the importance of workplace culture
"We only source the best talent, the finest minds of the industry. Just look at our CSO Isobel Sheldon, recently appointed an OBE for her service to the battery industry. With this kind of leadership you get the best out of your workforce; we are a group of individuals all focused on one common goal to produce the greenest and best performing batteries in the world. This needs to happen to reduce the amount of carbon in the atmosphere and help the world achieve its net-zero ambitions, this lines up perfectly with UK Government Industrial Strategy and the leading role the UK is taking in combating climate change," says" Orral Nadjari, Founder and CEO of Britishvolt
Automotive industry and advanced manufacturing: the top trends
"The main trend, as you will see now filtering down to the mainstream, is electrification," explains Nadjari. "Batteries are going to become a more and more integral part of our transport ecosystems. The battery technology, and in particular improved manufacturing processes, will be what pushes and drives creativity and advancements in existing lithium-ion solutions and may one day make solid state a practical reality." Another key trend in the industry Nadjari identifies is "recycling efficiencies and improvements to create a truly circular economy."
When asked how these trends will evolve over the next decade, Nadjari comments "we are very focussed on the upstream value chain and ensuring we have more than enough raw materials to access to enable our growth, this is a very strategic approach as there are finished material shortages on the horizon and we need to ensure we have manufacturing capacity covered for these. As much as we advocate the need for full recycling, the current timeframes for success seem a little optimistic to us. Maybe towards the end of 2027 we'll see some real leaps in progress in the field, more development is needed as the 'ideal' recycling solutions aren't quite there yet."
Adding further to his thoughts for the next decade, Nadjari says "Technology will eventually lower manufacturing costs, improve efficiency, drive adoption and create a truly circular economy. That doesn't just benefit industry, it benefits society as a whole. That's the entire point of the EV revolution. The manufacturing industry will be benefitted by the new 'green' industrial revolution, we are going to need a lot of batteries to make this really work."
The impact of COVID-19 for Britishvolt and the automotive manufacturing industry
Reflecting on the impact of COVID-19 so far, Nadjari says "the pandemic has highlighted the need for sustainability and local supply chains. Out of adversity it has shone a light on the need to move quicker, more swiftly, towards electrification. The pandemic hasn't slowed us down."
Like every other industry, manufacturing has "had to adapt to ensure safe working practices to ensure employees' health is protected," says Nadjari. "We see our timing as advantageous as we have the ability to design and set up our new facility to take into account the mitigations that will be necessary when we have the next global health crisis. We need to ensure that we do not suffer the loss of production and shutdowns others have seen over the last year and will take the appropriate steps to protect our business and our employees should this ever happen again."
Looking to the future post-COVID-19, Nadjari believes that "[Britishvolt] is on a path to the electrification of mobility that has been enhanced and accelerated by the pandemic and the improvements we have seen in nature, people are really taking notice of this improvement and want it to continue. There's no turning back now; 2021 is the year of the EV. The planet, the only place in the entire universe where we know life to exist, needs this. Technology will simply make it more accessible and practical as we push forward with this new revolution.
For more information on manufacturing topics - please take a look at the latest edition of