GE Digital: an ongoing digital transformation journey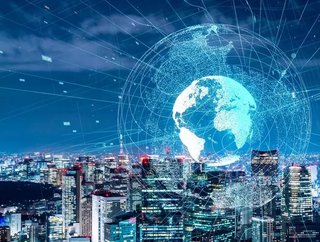 Richard Kenedi, General Manager of Manufacturing and Digital Plant at GE Digital, discusses his organisation's digital transformation journey...
GE Digital provides software and Industrial Internet of Things (IIoT) services to industrial companies. As a subsidiary of General Electric, GE Digital operates across four key industries: manufacturing, power generation, oil and gas, and electric and telecommunications utilities.
Richard Kenedi is the General Manager of Manufacturing and Digital Plant at GE Digital. In this role, Kenedi is responsible for driving profitable growth for the automation and Manufacturing Execution System (MES) product and service portfolio, serving manufacturing verticals and digital plants globally. 
"GE Digital has been in manufacturing software for several decades and it really began with our automation capabilities," explains Kenedi. "This has progressed significantly over time and we've added offerings extending into manufacturing execution systems and analytics." Kenedi understands the importance of introducing technology that adds value, instead of technology for the sake of it, and affirms that value is always at the heart of decision-making at GE Digital. "Value to our customers is first and foremost," he explains. 
Kenedi believes in a customer-centric approach and explains that his organisation's strategy revolves around closer collaboration with customers. "We take a very consultative approach with our customers. We have a process called 'top to top' with several customers where we meet with their top leadership on a quarterly basis. It's a very detailed discussion about where they're taking their business, and how we can apply our portfolio to ensure we're staying in line and accelerating the needs of the customers."
"An area where we're working closely with our customers is centred around analytics and machine learning. Almost all customers want machine learning but understanding how to extract value from it is challenging," says Kenedi. "Our strategy is to continue to improve analytics and leverage our manufacturing data cloud software solutions. We've taken the capability set of our data analytic environment and helped address some really challenging problems for customers that would have previously taken them months to solve. Now, we've been able to scale our technology and capabilities to map what our customer's needs are from a pain point perspective and accelerate those solutions into their environments.
"Throughout our digital transformation journey, we've kept the concept of a hybrid portfolio – on-premise and cloud – at the forefront. As cloud capabilities have been introduced, we have a combination of on-premise and cloud-based capabilities that has really extended our digital transformation and redefined optionality for our customers."
In a bid to be proactive and lean, Kenedi affirms that being quick to evolve and change is a key ingredient to success. "We stay very close to our customers and there are three key themes that are essential: complexity, agility and efficiency," he says. "It's very important as we continue to evolve our capabilities that we do it in the mindset of keeping them agile. Many of our customers are in industries where they find they have to change their production environments very rapidly and make them agile."
Kenedi recognises the importance of understanding the trends that matter. With existing infrastructure in place to ease the disruption caused by COVID-19, Kenedi highlights that providing safety, continuity, and support were priorities for GE Digital and its customers. "We already offered remote worker capabilities based on the idea of operating anytime, anywhere, and allowing our customers visibility," he explains. "We were very pleased to be able to provide our customers with additional options and capabilities to be able to do remote work. It's proven essential to the continued success in manufacturing operations. Nobody could have predicted the pandemic but we were really excited that we could help with remote work."
"Moving forward, I believe it's going to be a mixed approach; we've learned from this," explains Kenedi. "There are things that we can now do effectively remotely, that we previously thought might have to be face to face. Having said that, we will take advantage of our office environments and want to get back to being onsite with the customer and having those in person relationships. It's important that we combine the best of both."
Looking to the future, Kenedi is positive about the future at GE Digital. "I've been here for more than six months now and I think we've got a good thing happening," says Kenedi. "We've got a great set of customers, and we're working very closely with them. I believe there's industry recognition that collectively we have an opportunity to take advantage of digital capabilities.
"From a manufacturing perspective, you're going to see us spread our wings in terms of providing a broader set of value capabilities to our customers so that they can increase the benefit that they're getting from their digital transformation. You'll see this from an analytics perspective, the evolution of our base capabilities around automation and MES, and how we extend ourselves within the value chain. We're on the right track at GE Digital and the future looks bright."