GE partners with GMIS: Digital, Lean Production & Safety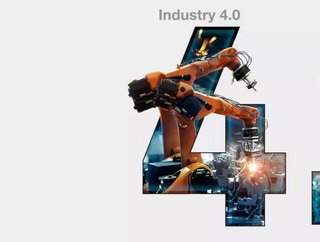 General Electric and GMIS explore the benefits of digitalisation, lean production, and safety in global manufacturing
Exploring the role that digitalisation, lean manufacturing and workplace safety plays in the future transformation of manufacturing and economic regeneration, General Electric (GE) and the Global Manufacturing and Industrialisation Summit (GMIS) via their joint thought leadership and shared knowledge are collaborating to support global manufacturers in this discovery.
What Does This Mean for Manufacturers?
Together GE and GMIS (2021) will support manufacturers to deploy digitalisation, lean processes and safety protocols in their organisations, to improve efficiencies , eliminate waste, lower costs, increase productivity and uptime, and enhance employee satisfaction.
General Electric (GE) 
Operating more than 1000 manufacturing, maintenance, repair and overhaul facilities, GE plans to share its learnings from the deployments of digitalisation it has made, as well as its ongoing implementations of lean manufacturing, while prioritising safety.
"GE has a 130-year manufacturing heritage with operations across the globe in the critical sectors of energy, healthcare and aviation, and complemented by expertise in digitization and additive manufacturing. We are pleased to be a partner to #GMIS2021 in supporting its role to transform manufacturing and [drive] economic progress," said Nabil Habayeb, Senior Vice President, GE and President & CEO of GE International Markets.
GMIS 2021 
At the summit, GMIS will explore the importance of data intelligence and connectivity, as well as the evolving interactions between humans and machines in the context of industry 4.0. 
GMIS 2021, aims to create opportunities for manufacturers to ensure digitalisation, lean manufacturing and workplace safety are integrated into the future of the industrial sector.
"We are delighted to partner with GE, a world leader in driving transformative and diversified industrial growth. Together, GMIS and GE will leverage their network and expertise to drive digitization, industrialization and thought-leadership to deliver insights and support to the global manufacturing community across every line of business – from factory floors to the deployment of Fourth Industrial Revolution technologies," said Badr Al-Olama, Head of the GMIS Organising Committee.
"As manufacturers across the world move towards the next level of industrialization by tapping into advanced technologies such as Artificial Intelligence, Robotics, Internet of Things, Blockchain and other transformative innovations, this partnership will be a key enabler in shaping the future of the global manufacturing industry," added Al-Olama.
To register for the #GMIS2021 Summit, click here