General Motors Factory ZERO: dedicated to EV production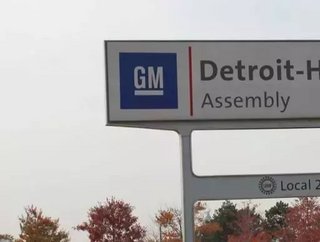 On its way to carbon neutrality by 2040, General Motors plans to build its electric Pickup and SUV at its Factory ZERO plant in Michigan...
Situated between two cities in Michigan - Detroit and Hamtramck - General Motors' first fully dedicated electric vehicle assembly plant will build the automotive manufacturer's Chevrolet Silverado Electric Pickup and GMC HUMMER EV SUV.
Everything you need to know about Factory Zero
Originally known as Detroit-Hamtramck, Factory ZERO was built in 1985 manufacturing over three million vehicles over the years. 
Undergoing a complete renovation and re-tooling, Factory ZERO has been transformed into "one of the most modern automotive plants in the country." Expanding to more than 4.5 million square feet, Factory Zero plays a significant role in advancing the company's vision of "a world with zero crashes, zero emissions and zero congestion."
"The vehicles coming from Factory ZERO will change the world, and how the world views electric vehicles," said Mark Reuss, President, General Motors.
"Factory ZERO will serve as GM's flagship assembly plant in our journey to an all-electric future," added Phil Kienle, vice president of North America Manufacturing and Labor Relations, General Motors.
Sustainable Manufacturing
Committed to sourcing 100 per cent renewable energy by 2030 for its US facilities, Factory ZERO will be equipped with some of the most advanced technology and tooling that drive sustainable manufacturing.
"In fact, all DTE-supplied GM facilities in southeast Michigan, including Factory ZERO, will be powered by renewable energy by 2023. The factory also features a 30-kilowatt solar carport and 516-kilowatt solar array from DTE," stated General Motors. 
In addition, Factory ZERO is also a certified wildlife habitat site with pollinator grasslands and formal native-plant gardens for a variety of species including monarchs, foxes and turkeys.
Advanced Manufacturing
Furthering quality and safety, Factory ZERO is harnessing the capabilities of the internet of things (IoT) to enable connected devices. 
"In November 2020, that Factory ZERO will become the first U.S. automotive plant to install Verizon's 5G Ultra-Wideband technology," said General Motors, who explains that "key benefits of 5G in a manufacturing plant include reliability, speed and sheer scale. 5G's massive bandwidth offers the possibility to manage thousands of devices across Factory ZERO's footprint, with ample capacity to support emerging technologies."
Did you know? General Motors plans to deliver over one million electric vehicles (EVs) globally by 2025, with further ambitions to earn EV market leadership in North America.
For more information on manufacturing topics - please take a look at the latest edition of