Microsoft & PwC develop ZF's digital manufacturing platform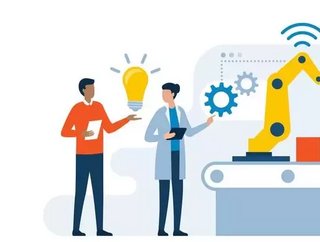 Selected as strategic partners for ZF, Microsoft and PwC Germany will help the car parts manufacturer to develop its digital manufacturing platform...
Following its selection of Microsoft and PwC Germany as its strategic partners, ZF - car parts manufacturer - aims to reduce conversion costs, improve inventory, performance and quality, and to make its workforce more efficient, by developing its digital manufacturing platform. 
"The world is changing, and so is manufacturing. In these very turbulent times, it was especially important to us that we implement new digital solutions that enable our manufacturing to achieve higher flexibility and efficiency," commented Gabriel González-Alonso, Head of ZF Corporate Production Management.
In combining the strengths and experience of both PwC Germany and Microsoft , ZF will work to translate complex technical information into valuable business insights. Its plant in northern Germany - ZF Diepholz - has been selected for a pilot project in which its process and workflows will be transformed with Microsoft Azure to build the company's future Digital Manufacturing Platform (DMP).
Key focuses for the project include:
Creating transparency of production performance from the plant as a whole as well as down to machine level
Developing the traceability of production flows, as well as analysis and prediction of production, and quality outcomes
Enhancing maintenance operations via machine monitoring and fault prediction
"To further digitize the ZF Diepholz plant, we will implement a transformation program with several additional use cases, all of which will be integrated into an end-to-end Smart Factory Transformation for ZF," added Michael Bruns, Partner Digital Operations at PwC Germany. 
"Our aim is to make this initiative not only a best practice for success at ZF, but also an industry-wide inspiration to other automotive customers endeavoring on their own digitisation projects. We see strong interest across the manufacturing sector globally to leverage digital technologies to drive quality as well as process optimization, and we're excited for this project to serve as a true benchmark." concluded Marianne Janik, Area Vice President, Microsoft Germany. 
For more information on manufacturing topics - please take a look at the latest edition of