Nissan LEAF reaches landmark production capacity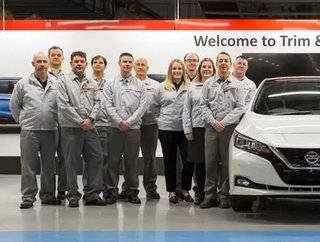 Harnessing innovative manufacturing capabilities, Nissan achieves landmark production capacity for its 100% electric vehicle, LEAF...
Between 1986 and 1990, Nissan's classic Bluebird vehicle produced a total of 187,178 units, taking over 22 hours for each vehicle to be built. 
35 years later - on its mission towards carbon neutrality - Nissan has improved its manufacturing capabilities with innovative technology. In doing so, Nissan has reduced its production time to 10 hours for its 100% electric vehicle - Nissan LEAF - and has manufactured 195,380 units.
"Bluebird was an iconic model for the plant and evokes fond memories among all Nissan enthusiasts. LEAF volumes overtaking Bluebird shows how dramatically our manufacturing innovation, skills and processes have evolved as we drive towards electrification. LEAF overtaking Bluebird is a landmark – but there are many more to come for our team at the plant as our electrified line up grows," said Alan Johnson, Vice President Manufacturing, at Nissan Sunderland Plant.
Nissan's Sunderland Plant
With a strong commitment to quality, NIssan has switched its wheel nuts and carburetors for electrical architecture and cybersecurity. Its staff at its Sunderland plant has grown from 430 in 1986, to 6,000. 
Did you know? 19 staff who started in 1986 continue to work at the plant today on the Nissan LEAF.
Nissan's 2050 carbon neutral goals
With ambitions to achieve carbon neutrality access to its entire operations and life cycle of its products by 2050, Nissan, as part of its efforts, will have every all-new Nissan vehicle offering electrified by the early 2030s, as well as introduce innovative electrification and manufacturing technology.
In addition to its efforts, Nissan has recently announced plans to expand its renewable energy generation at its plant in Sunderland proposing a 20MW solar farm extension. If approved it will mean that 20% of the plant's energy will be coming from all onsite renewables.
For more information on manufacturing topics - please take a look at the latest edition of