Oliver Wyman: Insights into Factory of the Future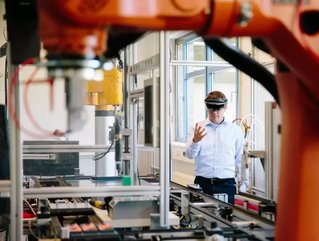 Factory of the Future Technology is growing so how can we meet the challenges of Industry 4.0 - Data Analytics & Automation is the Future of Manufacturi...
According to a report by , the international management consulting firm, the adoption of Factory of the Future (FoF) technologies by companies is gaining momentum across the manufacturing sector, following the results of a new survey by the firm and L'Usine Nouvelle.
With firms having completed the first round of proof-of-concept (POF) phase, they have begun to embrace the full-scale implementation of key disruptive innovations, such as: cobots, additive manufacturing, machine-to-machine communication, big data, and analytics.
Having conducted several test-and-learn initiatives on these disruptive technologies, firms have a growing understanding on key Industry 4.0 technologies and are now keen to begin implementing them across their operations, the report says.
A new survey conducted by Oliver Wyman/L'Usine Nouvelle of industrial firms found that 80% say that they were familiar with key FoF concepts, while 20 percent say that they were familiar with all the concepts.
In contrast, a survey conducted a year earlier found that just 65% were familiar with the core concepts, while just four percent knew about all of them.
Furthermore, the survey found that while operational teams are familiar with additive manufacturing, simulation tools, big data, and analytics, and cobots, deployment is still in its nascent state and limited to a few production lines.
However, the growing share of capital-expenditure (capex) budgets aimed at digital transformation underscores the rapid pace of change, the report pointed out. A quarter of manufacturers surveyed said that they are investing between 20% and 50% of capex into digitally transforming their production capabilities – a significant increase from 2016.
The sectors furthest along on their digital journeys are the automotive, aeronautics, utilities, and transportation sectors, it adds.
The 2017 survey also highlights a growing disparity between the bigger and smaller companies in their approach to FoF. Large companies are working on more than half of the digital concepts, with equipment modernisation (especially the human/machine interface) heading the list of priorities, followed by big data and analytics, real-time visual management, and automating tasks.
More than 70% of respondents have implemented solutions for storing and using data, opening doors to more opportunities, such as predictive maintenance, planning and scheduling optimisation, and process improvements. Meanwhile, smaller firms are falling behind, with only a third of them having studied the concepts, the Oliver Wyman report highlights.
In addition to internal benefits, client satisfaction and service improvements are at the forefront for companies, with more than 65% of survey respondents stating that they expect digital technologies will allow them to be more responsive to clients and provide better services, as compared to just 50% in 2016.
Additionally, the technologies will lead to new services based on data, improving margins, and generating new streams of revenue.
However, the greatest challenge facing manufacturers – large and small – is the issue of human capital, rather than concerns about hardware or smart-robot deployment. Neary half of the respondent companies point to a lack of both hard and soft internal skills to push the transformation along.
A third of all respondents say that they lack competency in key areas, including operation technologies, data, cybersecurity, systems integration, and change management. To tackle this hurdle, more than 70% of respondents highlight that they are developing their operating model together with partners, including IT companies, start-ups, and academics.
Finally, the report points out that another roadblock facing the manufacturing industry was the need to make a case for the Return on Investment (ROI) on what is certain to be a costly investment, particularly at companies with more than 1,000 employees. Therefore, getting an overarching view on ROI should be a requisite for the transformation, it concludes.