BMW: first premium manufacturer to publish integrated report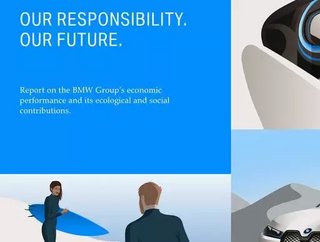 Premium automotive manufacturer - BMW - becomes the first to publish an integrated group report combining its annual and sustainable value reports...
Premium automotive manufacturer - BMW - has announced its plans to become the first in the industry to publish an Integrated Group Report. The new reportstyle will combine its Annual Report and its Sustainable Value Report for 2020. 
Integrated BMW Group Report 2020
Following the Board of Management redefining BMW central sustainability goals in 2020, the manufacturer reports that the integration of the two reports marks 'the next logical step'.  
"The BMW Group Report 2020 shows that our business model and sustainability cannot be separated. We manage the BMW Group according to both financial and non-financial parameters and report these in a transparent manner every year. As a premium manufacturer, we seek to set a good example for the industry and take responsibility. Key sustainable development indicators are given equal weighting in our reporting with financial figures," commented Dr Nicolas Peter, member of the Board of Management of BMW AG responsible for Finance.
The combined report will be available from March 17 via the company's .
BMW Group sustainability goals
Already achieving several of its key sustainability milestones, including the reduction of its CO2 emissions in its European new vehicle fleet by 53% (1995 to 2020) and obtaining 100% renewable energy for its worldwide plants since 2020, BMW furthered its efforts in July 2020 setting itself new targets.
Reducing its CO2 emissions per vehicle by at least one third across its entire range (based on its 2019 total fleet of more than 2.5 million produced, the equates to a reduction of over 40 million tonnes of CO2 throughout their lifecycle by 2030)
Whilst the company has already reduced its CO2 emissions per vehicles produced by over 78% since 2006, the company also aims to reduce its scope one and two emissions by a further 80% between 2019 and 2030 
Reducing its CO2 emissions during the vehicle use phase by more than 40% per kilometre driven by 2030
For more information on manufacturing topics - please take a look at the latest edition of