Brexit business transformation: shots in the dark or a place in the sun?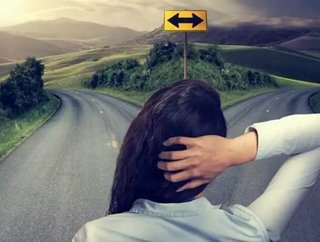 Nothing kills you like uncertainty. It is true in business as it is in life—youre not going to hit targets by shooting in the dark. The UKs exit f...
Nothing kills you like uncertainty. It is true in business as it is in life—you're not going to hit targets by shooting in the dark. The UK's exit from the European Union brings great uncertainty. Europe is entering uncharted waters, and neither the European fleet, nor the breakaway British flotilla, has a map.
With recent news reports detailing Theresa May's 12 point exit strategy and her confirmation that the UK will definitely leave the EU single market, the way forward for businesses has become slightly clearer. But it is a two-year process, being played out against a highly volatile political backdrop in continental Europe, and uncertainty—leading to doubt, inertia, and wild shots in the dark—will be our companion, in every sector, at every step. 
European businesses must prepare to cope with, and even to thrive in, this unprecedented period of transition, in order to be able to respond rapidly and appropriately to new industrial inputs, and take opportunities where they arise. With the correct business systems, and prudent management strategy, they will emerge tougher, wiser and more profitable. This is the only way for forward-thinking businesses—the alternative is unacceptable.
First, let us consider that recent economic performance has been encouraging, and British industry has retained a sunny outlook, even as dark skies loom. Indeed, the Office for National Statistics (ONS) says increased UK industrial output in November, after slipping in October, will push quarterly economic growth at the end of 2016 to 0.5%, and annual growth to 2%, in line with 2015's full-year surge of 2.2%.
What's more, twin reports from manufacturing trade body, Engineering Employers Federation and the Federation of Master Builders, show UK industry is fairly upbeat on its prospects for 2017, despite the post-Brexit pound forcing up the cost of imported materials. 
The thing is, of course, the UK is not leaving the European Union in 2017. This is the preamble before the real event, now scheduled to be 2019. Latest GDP measures are yardsticks—they don't work as a compass, and uncertainty prior to our 2019 exit is setting in.
The EEF has released the results of another poll, which says many manufacturers are resisting large-scale investment in new plants and sophisticated machinery, because of the political and economic climate. Some are taking the plunge, in a bid to put clear water in the way of competitors—others are considering safer European homes, where details of borders and trade agreements are written down already.
For many, these last two might be major gambles with long-ish odds, but the only recourse to bring medium-term stability to business dealings. After all, the alternative, to sit on your hands for 18 months and commit to an unknowable course, does not bear thinking about. Instead, businesses have to make good on their agility, and adaptability, and develop these skills fast where they lack them.
As a start-point, businesses must upgrade their technology platforms, and optimise their business systems and processes so they can respond more rapidly and appropriately to changing market conditions. This is the essential baseline to get the party started in the new digital era. Such digital business transformation needs to happen in every sector, as a matter of course. The current political climate in Europe, and the next trading environment, just makes this more urgent.
During periods of great uncertainty, when external factors are so unpredictable, internal elements should be rock steady. This goes for management and staff, of course—"if you can keep your heads when all about you…"—but it applies fundamentally to bedrock business IT systems, which should be utterly dependable, and create value in difficult times. Modern enterprise resource planning (ERP) systems, for example, can respond usefully to changes within the supply chain, adapting easily to new administrative infrastructures, and delivering insights to inform decision-making and strategy.
Now, more than ever, manufacturers need to have a technology platform that is robust, responsive and flexible with advanced configurability to be able to respond to changes within the supply chain. They need reliable software that will be able to supply 'on demand' information for business performance data analysis, so that companies may plan, and revise plans, accordingly to sector turbulence and not only maintain market share, but growth. 
This will help businesses to thrive in the global economy, and make the most of their information and instincts about Britain's position in Europe.
By Stuart Hall, Sales Director, Epicor Software UK & Ireland