Future manufacturing: Smart factories, smart applications and social integration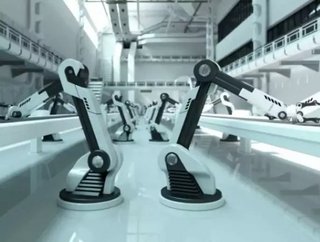 In todays fast-paced world, technology plays a significant role. Despite this, the manufacturing industry still lags behind reverting to techniques that...
In today's fast-paced world, technology plays a significant role. Despite this, the manufacturing industry still lags behind reverting to techniques that take time, require multiple tools and increase the margin for error. How can management encourage their employees to streamline and integrate technology into their work place? Unfortunately, it is not as simple as authorizing on job use of smart phones.
Technology is not effective unless the employees know what the equipment is capable of. Some employees may have never used a touch screen, let alone, downloaded smart applications. When encouraging employees to become digitally engaged, management needs to first consider their employees comfort level with technology. 
How technologically integrated are your employees today?
Before handing over that smart phone, management should take the time to review their employee's current use of technology. Do they have employees that are digitally active, technologically intimidated or a combination of both?
Consider these key questions:
Which social media platforms, if any, do your employees currently use to share information? 
Is there a way to engage these familiar platforms to increase communication?
What is their texting knowledge? Do they know common text acronyms, how to use auto correct and how to access the voice to text application?
What are the top applications you would like to integrate in your work place? 
What training is required to ensure that employees are not only familiar but also comfortable with these applications?
Get buy-in with real life examples
Show; don't tell employees how to incorporate smart technology in their daily routine. By treating technology like a new tool and providing adequate training, employees will begin to see the value in these tolls. Sharing examples like the scenario below can help illustrate how technology can simplify their day:
A carpenter was building a house when the building inspector informed him that the municipality required an electric fan to be installed in the attic to promote ventilation. Using the smart phone's web browser, he connected to the web page about the ventilation regulation and made note of its specific requirements. With this same device, he called his supplier to confirm that he had the required product. It was in. He drove to the warehouse to pick it up using the navigation application on his phone.
After completing the installation to code, the carpenter took a picture that he emailed to the building inspector advising that the fan was installed and ready for his inspection.
This simple scenario shares several examples on how smart technology can increase productivity. However, the story is only effective if employees are comfortable with the tools that were described.
Develop resourcefulness and foster networking
Have employees ever been stumped by government regulation?  It is impossible to stay current on every change or regulation. By the time manuals and government documents are printed, they are almost out of date. To stay current with both technological advances and regulations, employees need to involve smart technology. Management can help increase productivity by providing their employees with a list of bookmarks of common web sites and enable them to get a response on the spot.
Smart phones can easily become a tool that every employee has on hand.  Employees will no longer have to fumble for manuals, flip through maps or wait on hold to speak with a customer service rep. With a click of a button, employees have instant access to all the material that they need to ensure that the job gets done accurately and efficiently.
For the apprentice, smart phones are even more valuable.  The online videos and guides can offer quick reminders not only on regulations but installation tips. In addition, a more experienced user may already be actively engaged and willing to share his knowledge with his co-workers. By simply incorporating smart phones in the work place, a manager can empower employees, and increase confidence and productivity.
Improve communication
Lack of communication between management and workers is a common plight but with today's smart technology there really is no excuse. Today, managers can communicate with their employees through voice, text or even video. Employees can not only quickly address their concerns, but also share a video or image if a problem is particularly challenging to describe. While common applications like Face Time and Skype can directly connect management to their employee anywhere in the world.
The dynamic world of construction is full of challenges from learning about the trade itself to keeping up with technological advances. Incorporating smart technology helps employees learn how to focus, manage time, and generally become more resourceful. It encourages your employees to find solutions and create results. By not only permitting but encouraging smart technology, managers will empower their employees to skill up.
Networking, communication and research are three of the success skills discussed in my book available now, 'Seven Success Skills for Apprentices and Skilled Trades Persons'. For more information contact James Harvey at 705.607.0406 or visit www.jamessidneyharvey.com