Infosys: AI & Smart Factories strengthen manufacturing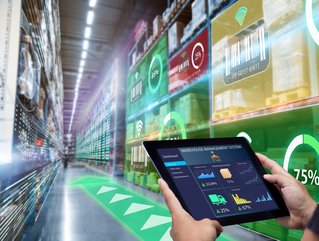 Smart factories and manufacturing
Ruchir Budhwar, EVP and Industry Head for Manufacturing Europe at Infosys, explores the technologies that make manufacturing agile, resilient & stronger
COVID-19, supply chain disruptions, chip shortages and rising energy and material costs have been particularly challenging for the manufacturing sector over the past few years. Amid continuing uncertainty, agility and resilience are key to the survival of manufacturing companies, says Ruchir Budhwar, EVP and Industry Head for Manufacturing Europe at Infosys.
"A robust digital stack comprising Cloud, Artificial Intelligence (AI), Internet of Things, and other Industry 4.0 technologies is the foundation of agile, flexible and resilient manufacturing," says Budhwar.
Here, he discusses how these technologies can help manufacturers deal with uncertainty today and in the future.
Manufacturing cloud: building the future of manufacturing
Industry cloud is the next level of cloud services, verticalised to address the needs of different sectors, including manufacturing.
"A manufacturing cloud combines digital platforms, infrastructure-as-a-service, and capabilities such as AI, machine learning (ML), 5G and others, to help manufacturers innovate, accelerate time to market and respond to change with speed," says Budhwar. "By securely connecting people, workflows, processes and equipment, a manufacturing cloud helps to build resilient supply chains and smart, agile factories."
These advantages are driving rapid adoption of industry clouds: a recent survey of enterprises based in North America and Europe found that:
Nearly 40% had already started adoption
15% were conducting pilots
Another 15% were thinking of deploying by 2026.
"Examples include a world-renowned German manufacturer of automobiles and commercial vehicles, which has collaborated with a leading hyperscaler to build an industrial cloud for managing more than 120 manufacturing sites worldwide. This has been done on a single platform and a factory that uses the cloud to consolidate production data to give users an early warning of potential bottlenecks and thereby prevents costly disruptions," says Budhwar.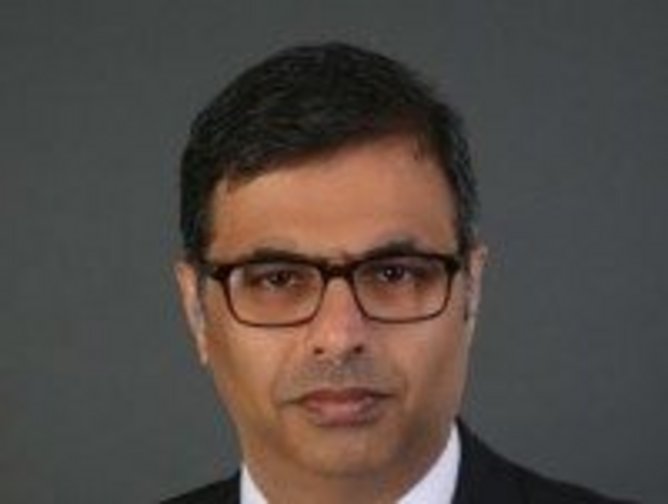 Ruchir Budhwar
Connected factories: resilient shop floors
Budhwar knows that a shop floor that is reliable and recovers quickly from adverse conditions, is the heart of a resilient manufacturing operation.
"A connected factory checks all these boxes: Digital twins, 5G connectivity, IoT, and Augmented/ Virtual Reality solutions simulate manufacturing operations, and support tasks such as inspecting product quality, monitoring remote sites, and conducting predictive maintenance," he says. "Digital technologies, along with industrial data lakes, connect various systems in real-time to create seamless information flows and visibility across the supply chain. This enables complete automation of the supply chain to make it more flexible, agile and resilient.
"For example, the "Digital Product DNA" solution that Infosys implemented at ABB, connects their engineering, manufacturing and sales processes globally to provide multiple benefits, including a standardised view for configuring products, zero manufacturing errors, much shorter time-to-market, end-to-end monitoring and complete transparency of processes and more."
In another case, Infosys implemented a connected factory for an aerospace manufacturer's MRO plant where process bottlenecks were causing delivery delays and cost overruns.
"Thanks to the connected factory, the company is able to adhere to its schedules, optimise costs, and improve operational effectiveness efficiency from 57% to 70%."
AI: ramping up the efficiency of smart factories
A manufacturing plant where equipment, people, products, systems and the value network are integrated with data flowing seamlessly between them is a connected or smart factory.
"The free exchange of data makes a smart factory highly flexible and adaptable; it also makes it more efficient and less likely to be disrupted," says Budhwar. "What's more, a smart factory can recall and apply the information it has acquired. An intelligent factory is a level up from the smart factory, with the ability to autonomously gather new knowledge and use it for self-repair, self-configuration, self-regulation and self-optimisation. This factory can think, learn, and remember, and has the awareness to share information or take action, in certain situations."
If smart factories were the product of Industry 4.0, intelligent factories derive from Industry 4.0+. The transition from the former to the latter is largely powered by artificial intelligence technology.
"AI, along with ML, cloud and big data, considers internal data as well as vast external information – about market fluctuations, macroeconomic conditions, global crises, etc. – to perform accurate, intelligent demand forecasting and thereby avoid supply chain shocks."
In addition, AI can pave the way for predictive, knowledge-based maintenance. One exciting use case for AI in factory maintenance is virtual assistance – for example, voice-guided defect identification and analysis.
"The manufacturing sector continues to grapple with change and uncertainty. A major lesson for manufacturers from the events of the past few years is that agility and resilience are key to survival. The good news is that there are several digital technologies that manufacturers can leverage to make their operations more responsive, resilient and robust. Manufacturing cloud, connected technologies – digital twins, 5G, AR/VR – and artificial intelligence should rank at the top of their consideration set."
*************************************************
For more insights into Manufacturing - check out the latest edition of Manufacturing Magazine and be sure to follow us on LinkedIn & Twitter.
Other magazines that may be of interest - Healthcare Digital.
*********************************************
BizClik is a global provider of B2B digital media platforms that cover 'Executive Communities' for CEO's, CFO's, CMO's, Sustainability Leaders, Procurement & Supply Chain Leaders, Technology & AI Leaders, Cyber Leaders, FinTech & InsurTech Leaders as well as covering industries such as Manufacturing, Mining, Energy, EV, Construction, Healthcare + Food & Drink.
BizClik, based in London, Dubai & New York offers services such as Content Creation, Advertising & Sponsorship Solutions, Webinars & Events.