Global manufacturers gather for inaugural Manufacturing ISV Cloud Summit 2016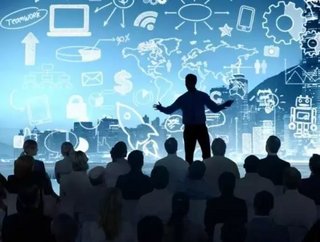 Registration is now open for Manufacturing ISV Cloud Summit 2016, the first event dedicated to helping global manufacturers run their businesses in the...
Registration is now open for Manufacturing ISV Cloud Summit 2016, the first event dedicated to helping global manufacturers run their businesses in the cloud. The free event will take place on March 23rd 2016 at the Hyatt Regency McCormick Place in Chicago, where manufacturing customers and executives will share how cloud solutions enable them to increase customer responsiveness, lower costs and improve product agility.
As part of this event, attendees will hear from the Salesforce manufacturing leadership team on the growing need for front and back-office transformation through development partners. Salesforce manufacturing-focused partners Rootstock, Propel, ICIX and Tavant are joint sponsors of the event.
Discussions and demonstrations are expected to focus on mission-critical business processes, including product development, order fulfillment, product compliance, warranty management and field service. Attendees will learn how a cloud platform can support Product Lifecycle Management, ERP, field service and other enterprise business processes.
Scheduled speakers include:
Achyut Jajoo, Global Industry Lead, Manufacturing Industry Solutions, Salesforce
Bruce Richardson, SVP and Chief Strategist, Salesforce
Stephen Simons, EVP and CIO, Direct Energy Solar, part of the Direct Energy family with almost $20B in revenue
"Manufacturers have spent decades managing the lifecycle of building products, but their foundational business model is transforming with blinding speed. There's more value being added after the product ships than ever before and manufacturers have to learn quickly how to manage beyond the product," explained Cindy Bolt, the Senior Vice President for Manufacturing at Salesforce. "Brands like GE, Honeywell and Schneider Electric rely on Salesforce and our partners to reengineer their entire operation and unlock new value across the production and distribution cycle. Our Chicago event brings to life the Salesforce partner ecosystem. We'll highlight how manufacturers leverage our solutions to unlock their siloed legacy data and bring new value to customers and new opportunities to their brands."
"Modern manufacturers need to look at the big picture of developing, manufacturing, selling, servicing and retaining customers," said Ray Hein, CEO of Propel. "Because Propel is built on the Salesforce App Cloud, we easily integrate with solutions like Tavant to help everyone in a manufacturing company and all their partners see all the customer, product and service information needed for product innovation and business success."
"Manufacturing companies are always looking for ways to streamline their supply chain, improve quality and lower product costs," said Pat Garrehy, CEO of Rootstock. "Rootstock and other Salesforce partners, like ICIX, now allow global manufacturers to continue to lower costs and improve business agility by easily sharing product, customer and business information across people, companies and systems."
Registration for the free summit is nearing capacity. For more information on the agenda and to register, visit www.ManufacturingCloudSummit.com.