How SMEs are helping corporates develop better products faster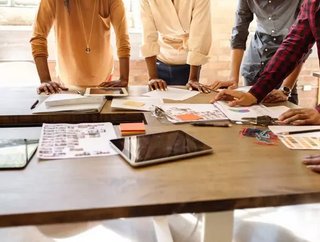 The manufacturing sector has historically embraced collaboration and in particular big pharmaceutical companies have worked with smaller biotech startup...
The manufacturing sector has historically embraced collaboration and in particular big pharmaceutical companies have worked with smaller biotech startups to conduct early scientific research and prove concepts.
Increasingly, this way of working is being adopted in other sectors too, and new models are emerging. Companies like Nissan are working with technology SMEs and other partners to ramp up the pace of development.
These innovative collaborations are starting to change the shape of the manufacturing industry.  
Collaborating to streamline the drug design process
Recent research by Bond Dickinson into collaborations between corporates and UK SMEs has found that manufacturing is the UK's second most collaborative sector after financial services, investing £15.5bn in deals over the last four years.
And although M&A deals account for over 80 per cent of these collaborations, newer models like corporate innovation centres, accelerator programmes and technology clusters are also making their mark.
The Advanced Digital Design of Pharmaceutical Therapeutics (ADDoPT), for example, is a four-year collaboration between pharmaceutical companies, technology SMEs and academia. Corporate partners include Pfizer and GlaxoSmithKline, and the University of Leeds and the University of Cambridge are amongst the academic partners.
The project aims to reduce the cost and time of developing innovative medicines, improving the competitiveness of the UK's pharmaceutical sector. The collaborative approach is bringing a range of skills to the table to develop advanced digital design techniques. This will enable more of the R&D process to be carried out virtually, so that non-viable drug formulations can be ruled out as early as possible, and the development and manufacturing processes can be streamlined.
Streamlined processes are increasingly important to get more targeted drugs to market, as we leave the days of blockbuster drugs behind. Computer modelling and design tools can help move these drugs through formulation, manufacturing and quality testing, reducing the amount of expensive lab trial required.
Collaborating to solve automotive challenges
It's not just pharmaceutical companies that are leveraging the power of SMEs. Other companies, including big automotive and engineering businesses, are finding ways to harness the creative and technological power of small companies.
Nissan, for example, is currently working on a number of collaborations. The multinational vehicle manufacturer is leading a consortium of UK academic and technology providers that are working on a future generation battery project for electric vehicles. The group is collaborating on pilot projects, product diversification and process improvement. The government hailed Nissan's investment as a "further vote of confidence in our thriving automotive sector" as the UK takes its place as a world leader in low-carbon automotive technology.
Nissan has also been working with a startup incubation space in Sunderland to identify how local technology SMEs can help develop data-driven solutions to industry challenges. The Digital Catapult Centre has facilitated a series of business challenges that have resulted in local technology SMEs developing virtual reality, Internet of Things (IoT) and data analytics solutions.
Both Nissan and the SMEs they're working with are getting immense value from the collaborations. Nissan is gaining access to new, agile solutions, while the SMEs are benefitting from access to profitable vertical and new customer markets, including direct suppliers to Nissan and tier one suppliers in the surrounding areas.
Collaborations face challenges  
But although these mutually-beneficial arrangements seem like the way forward, there are also challenges. For manufacturing companies, the gap between the culture of large corporates and the culture of small technology startups can be hard to bridge.
While corporates recognise the importance of innovation, their processes and approaches to risk and compliance are very different from that of a small startup. As a result, the ADDoPT partnership and the Nissan-led projects show that a more flexible model of collaboration may start to become the preferred approach.
Another challenge comes in the form of economic and political instability. Just as these new models of collaboration are picking up steam, they may be stalled due to uncertainty in the market. The research shows a 28 per cent drop in the volume of deals from 2015/16 to 2016/17, with uncertainty over the outcome of Brexit negotiations continuing to weigh heavily on manufacturing and other industries. This environment may be another reason for companies to seek more flexible, short-term models of collaboration.
By Peter Snaith, Head of Manufacturing, Bond Dickinson
Read the full report - Close Encounters: The Power of Collaboration