Made In India campaign a failure? Indian manufacturers move production to Vietnam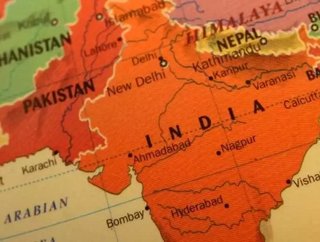 The Indian cellular industry has expressed concern that manufacturing is moving out of the country to Vietnam and says the government needs to create a...
The Indian cellular industry has expressed concern that manufacturing is moving out of the country to Vietnam and says the government needs to create a business-friendly environment to attract more investors.
"Manufacturing has been moving out to Vietnam due to an investor friendly and predictable regulatory environment in place and better incentives available. The big brands are now buying products for the Indian market from Vietnam," said Indian Cellular Association (ICA) president Pankaj Mohindroo.
Mohindroo, backed by other members of the industry said, "Vietnam offers a 30-year tax holiday window at just 10 percent tax on mobile manufacturing which further goes down to 100 percent exemption in the first four years and reduction of 50 percent in the next nine years."
The attractive business environment is a big pull for manufacturing firms and key players are concerned that the Made In India campaign will fall flat if India cannot put more attractive proposals in place.
According to ICA, India's mobile manufacturing industry is only 1/12th of Vietnam and 1/60th of China.
"A 10-year tax holiday in a block of 15 years should be granted on all profits and gains from manufacturing or rendering of services in or in relation to the mobile phone industry for all fresh investment made in plant and machinery and other equipment of a durable nature for all three environments," Mohindroo has recommended to the government.
The three environments are special economic zones, domestic tariff areas and export-oriented units.
The ICA is the apex body of the mobile industry comprising of manufacturers, brand owners, technology providers, value-added service and solution providers, distributors, retail chains and eminent consumers of mobile handsets. It has members like Samsung, LG, Microsoft Devices, HCL Infosystems and Apple Europe Ltd, among many others.
India's position in mobile phone exports has fallen from 7th in 2009 to 14th in 2013. The value of exports was $3.40 billion in 2009 and fell to $2.28 billion in 2013.
The ICA, in its budget recommendations, said: "India achieving a 25 percent share in global mobile phone manufacturing by 2019 from the current share of three percent" should be the aim of the 'Make in India' initiative in the mobile industry.
This will help in the creation of 1.3 million jobs for people in the mobile handset sector.
Mentioning that mobiles with a screen size of between six and seven inches are sometimes classified as computers and mobiles above seven inches are always classified as computers, Mohindroo said: "Putting mobile tablets under the computers category has put obstacles for the domestic manufacturing industry to take off, as it works out to be cheaper to import than to produce domestically.
"Mobile phones, mobile tablets and computers are the same category. We recommend that they should be charged the same duty as applicable for mobiles," he added.