Oxford Biomedica: UK PM opens new manufacturing facility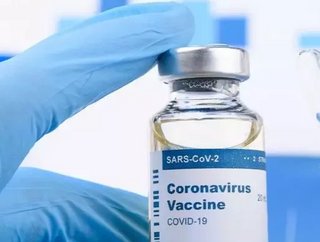 UK Prime Minister (PM) formally opens Oxford Biomedica's newest manufacturing facility, known as Oxbox, in Oxford...
In the fight against COVID-19 to get the UK population vaccinated, leading gene and cell therapy organisation - Oxford Biomedica - has announced the formal opening of its newest 84,000 square feet manufacturing facility, known as Oxbox, in Oxford. 
The latest news follows the organisation's announcement that AstraZeneca's COVID-19 vaccine was authorised for .
"This emergency use authorisation marks a landmark day for the UK in the fight against COVID-19 [...] At Oxford Biomedica we are proud to be part of this effort, led by AstraZeneca and Oxford University, to bring a safe and efficacious vaccine to market in less than a year," stated John Dawson, Chief Executive Officer of Oxford Biomedica on the authorisation of AstraZeneca's COVID-19 vaccine in the final days of 2020.
Originally built to service the organisation's growing demand for lentiviral vectors in partnership with Novartis, BMS and Sanofi, Oxford Biomedica had set its expectations to have one or two of its manufacturing suites approved in 2020 following the build's completion at the end of 2019.
However, in light of the COVID-19 pandemic, Oxford Biomedica joined the Oxford Vaccine Consortium in April 2020, in which the organisation wasted no time in for the production of its COVID-19 vaccine.
"We have been working hard with AstraZeneca and other partners to establish GMP manufacturing of AZD1222 at scale, and we are therefore very pleased to extend our current partnership to include large-scale manufacturing of the vaccine candidate, AZD1222 [...] We look forward to continuing to work with AstraZeneca to rapidly contribute to the global effort to support the large-scale manufacturing of AZD1222 to ensure that the vaccine candidate is available if and when it is approved by Regulatory Authorities," commented Dawson.
As a result of these agreements, the organisation had four manufacturing suites approved by the MHRA, with three out of four contracted by AstraZeneca to produce the vaccine in bulk at 1000L scale. 
"We were delighted to host the Prime Minister today at the formal opening of our Oxbox manufacturing facility [...] Oxford Biomedica's participation in this global effort is a true testament to the dedication, expertise and hard work of our staff who have made huge efforts to bring our manufacturing suites on line in record time to manufacture COVID-19 vaccine at a scale we have not seen before and in different viral vector to which we are traditionally known," stated Dawson.
For more information on manufacturing topics - please take a look at the latest edition of