Strategy&: what does circularity mean for manufacturing?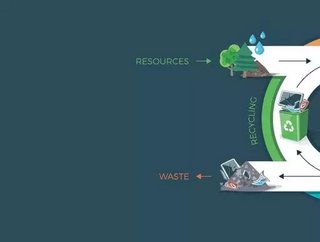 Latest Strategy& slideshow breaks down what circularity means for the manufacturing industry...
More than just 'recycling', the circular economy is an economic model that spans supply chains and sectors, "in which there is no waste, and where the products of today are also the raw materials of tomorrow," says .
Unlike the linear model where manufacturers produce products, "use them and discard them," in a circular economy model products are not discarded they are fed back into the manufacturing process. 
"You may immediately think of recycling, selective waste collection and numerous other examples from recent years. These tools were certainly milestones in the development of our attitude towards waste, but – due to the degradation of materials over time, and the limited opportunities for use – they do not, in themselves, represent a complete solution. What is needed is long-term thinking, to ensure that we already know, during the process of product design, what will become of the product after the user discards it," adds .
So, what does a circular economy model mean for manufacturers?
By harnessing a , Strategy& (a part of the PwC network), highlights that manufacturers can benefit from both sustainable and economic value in the form of:
Minimising resource consumption
Reaching new customer segments
Reducing costs
Increasing supply security
How can manufacturers contribute to the adoption of CE?
Strategy& explains that manufacturers can significantly contribute to 'all four Rs' when it comes to driving the adoption of a circular economy (CE).
Reduce: Manufacturers can contribute to this pillar by reducing the amount of resources and raw materials they require to manufacture the same product but with the same quality.
Refurbish/Reuse: By refurbishing and/or reusing products as a whole or partial modules for new products, manufacturers can reduce their use of new materials.
Recycle: By recycling used products or parts of products (at end-of-life), manufacturers can turn them into raw materials to reduce the amount of waste produced, as well as creating additional valuable products.
Recover: For the fourth pillar, manufacturers can contribute by recovering energy in the manufacturing process or from obsolete products when material reuse or recycling isn't possible.
What are the first steps for manufacturers to adopt a CE model?
Define a circular production strategy
Analyse the sustainability and cost impact for implementing a CE model
Ensure that your teams are on board and committed to implementing the new model
'Kick-off' and facilitate the sustainability project
For more information on manufacturing topics - please take a look at the latest edition of