Visual Components on just-in-time manufacturing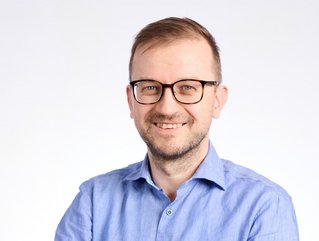 Mikko Salminen, Director at Visual Components, offers a deep dive into the benefits, considerations and use cases of just-in-time manufacturing
In order to benefit from increased efficiency and productivity, manufacturers are exploring and adopting a myriad of different strategies in their factory floor processes. One of these is just-in-time (JIT) manufacturing, says Mikko Salminen, Director at Visual Components.
JIT focuses on producing exactly the amount needed at the point where customers most require it, bringing together raw-material orders from suppliers and production schedules. Incoming goods are only received at the time when they are needed. While advantageous to manufacturers, there are some key considerations and best practices to follow that will enable JIT to provide value.
Business benefits from lean manufacturing
JIT is essentially a crucial part of the lean manufacturing methodology. Lean methodologies focus on eliminating excessive inventory within systems while simultaneously maximising productivity, but can also cover other areas such as the sales process and marketing. JIT on other hand is firmly focused on manufacturing and production.
The main advantages of JIT is that it can improve production efficiency and competitiveness. It does this by minimising inventory and increasing efficiency, putting a stop to overproduction, minimising waiting times and transport costs and saving on precious resources by streamlining production systems. The strategy also places focus on reducing any capital that an organisation has tied up in stock, removing the reliance on inventory operations and reducing product defects.
Floor space is freed up as goods, parts and sub-assemblies don't sit idly in the factory, which also has positive implications for sustainability as heating, cooling and building costs can be reduced. In the food industry for example, if perishables can be moved through the process quickly, less refrigeration time is needed to keep them fresh, ultimately saving on energy consumption.
Key considerations for just-in-time manufacturing
While JIT can bring numerous benefits, key considerations need to be taken into account. Reliable suppliers, no downtime, high-quality workmanship and steady production needs to be in place for it to work, as do business systems that may be costly and time-consuming to introduce.
Many companies now have international supply chain networks, whether in-house or outsourced, and can be fragile under JIT circumstances. For suppliers providing materials to manufacturers working under a JIT system, they typically need to adapt to rigorous demands and specifications, which can result in delays and unforeseen issues as they pivot to try and achieve perfection. Suppliers themselves also need to be wary of focusing all of their supplying efforts on one manufacturer adopting JIT, in case project requirements change.
Exploring different scenarios with manufacturing simulation software
With JIT typically relying on the efficient operations of the supply chain, manufacturers need to be able to plan ahead for the worst-case scenarios that may prove to be a hindrance. With 3D simulation software, organisations can deploy a virtual replica of the production facility and test out different scenarios. This could be arrival times of goods from suppliers, whether it's parts or batches. Tests can also be initiated with batches of varying sizes that could impact on the assembly or manufacturing line.
JIT incorporates many elements that manufacturers may not consider before implementing the strategy, and simulation software can highlight them. If a sub-assembly arrives half an hour late, what impact does that have on the remainder of the production? What is the minimum reorder level of parts in order to keep production running efficiently? Simulation software can provide the answer.
Just-in-time manufacturing application in real-world environments
Picture a car manufacturing plant. In previous years cars came off the production line with the same specification, with only colour differentiating them, and manufacturers had an easier time planning ahead. Now, customisation means customers can choose different seats, tyres and other features, creating challenges for manufacturers.
So that any type of customer order can be met, Toyota employs JIT principles to ensure the assembly line is stocked with the required number of all needed parts so that any type of ordered vehicle can be assembled. Any parts used are then replaced by the same number to keep stock levels the same in the preceding process, with small numbers in reserve. For car manufacturers, simulation software can help plan the number of different components needed for smooth operations and prepare for any deviations.
Jumping forward competitively with just-in-time manufacturing
Unprecedented levels of disruption are affecting manufacturers and their associated supply chains. Organisations therefore are increasingly exploring ways to achieve greater efficiency and reduce costs in times of record inflation levels and spiralling prices. With sufficient planning and all considerations taken into account, JIT provides manufacturers with a cost-saving, efficient and sustainable method in which to complete their operations.
Incorporating simulation software can support this methodology by allowing organisations to test different scenarios, settings and parameters to deduce what the effect would be in the real-world. The safe sandbox provided by technology can allow risks to be taken in the virtual environment that would simply be too dangerous on the factory floor, enabling the refinement of a JIT strategy.