What is the Industrial Deep Decarbonisation Initiative?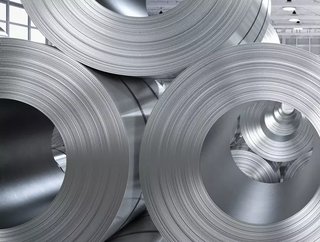 Manufacturing Global deep dives into what the Industrial Deep Decarbonisation Initiative is, and what it means for manufacturers
Designed to stimulate the global demand for low carbon industrial materials, the Clean Energy Ministerial Industrial Deep Decarbonisation Initiative (IDDI), is a global coalition of public and private organisations. 
In collaboration with national governments, IDDI strives to: 
Standardise carbon assessments

Establish ambitious public and private sector procurement targets 

Incentivise investment into low-carbon product development 

Create industry guidelines
Co-led by the UK and India, and coordinated by the United Nations Industrial Development Organisation (UNIDO), the initiative also includes Germany and Canada bringing together a strong coalition of related initiatives and organisations.
The Fight Against Climate Change
"In the fight against climate change, heavy industries are the next frontier," says the IDDI. "To date, two ubiquitous industrial products in particular — steel and cement — have remained somewhat out of reach. Each representing around 7-8 per cent of energy-related emissions globally, the highly energy-intensive production of steel and cement must be confronted in the global effort to slash emissions."
Unlike efforts being made in other sectors to decarbonise, steel and cement have unique challenges, such as the need for continuous high-temperature heat to produce such products which are still dependent on fossil fuels. 
"Renewable technology for steel and cement production is still not available at scale, and economic incentives for industry to invest in much-needed R&D are limited," comments the IDDI.
In order to reach net-zero emissions, the sector will require a reduction in demand, more and higher value recycling, and a switch to clean energy sourcing for primary production. "It is therefore imperative to develop a new value chain and market for clearly defined 'low-carbon construction and manufacturing' products," says IDDI, who adds that a collective, long term, and aspirational vision of what net-zero carbon emissions could look like by 2050.
The IDDI's Mission
With this in mind, the IDDI's mission is to facilitate and address the missing policy gaps and stimulate a market for decarbonised industrial materials including steel and cement.
Its core goals include: 
Encouraging governments and the private sector to buy low carbon steel and cement

Sourcing and sharing data for common standards and targets