What the construction industry can learn from manufacturing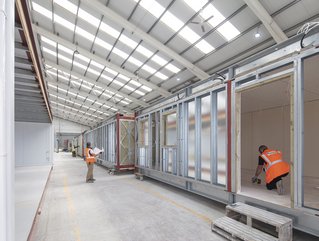 Lean manufacturing
David Harris, Premier Modular CEO, discusses how lean manufacturing ensures continuous improvement & bridges the gap between construction & manufacturing
The case for lean manufacturing has never been stronger. The increase in costs of materials, with building materials increasing by 25% in 2022 compared to 2021, means that minimising waste and reducing overall costs is a huge priority.
The current skills shortage in the construction industry also reveals an area of weakness, and modular building helps to close that gap, says David Harris, Premier Modular CEO.
"In an era when we're all required to provide more within shorter timeframes and lower budgets, now's the ideal time for lean manufacturing to come into the fore and for other industries to embrace how it can improve their processes," Harris says. Here he tells us more.
Lean manufacturing is a lesson for other industries
"When we think about eliminating waste in lean manufacturing, we all know that waste isn't just about materials – it's also about time," says Harris. "The 5S methodology for organising spaces – sort, set in order, shine, standardise and sustain – is a key principle for lean manufacturing. Lean manufacturing methodology helps to determine the value of each stage and step to increase productivity, all while ensuring goods are produced to a consistently higher overall standard."
First used in vehicle manufacturing, the benefits of the 5S system and lean manufacturing have led to their practices being adopted by factories across the globe, as well as in many industries.
"At Premier, we employed the talents of lean manufacturing specialists to optimise the processes we use to manufacture buildings in our factories. Our founders – dating back to the 1950s - wouldn't recognise our operation today," says Harris. "It's developed beyond recognition, from essentially being a building site under a roof, to embracing lean manufacturing flow lines, Kanban systems and the Kaizen approach to boost the quality of what's being produced."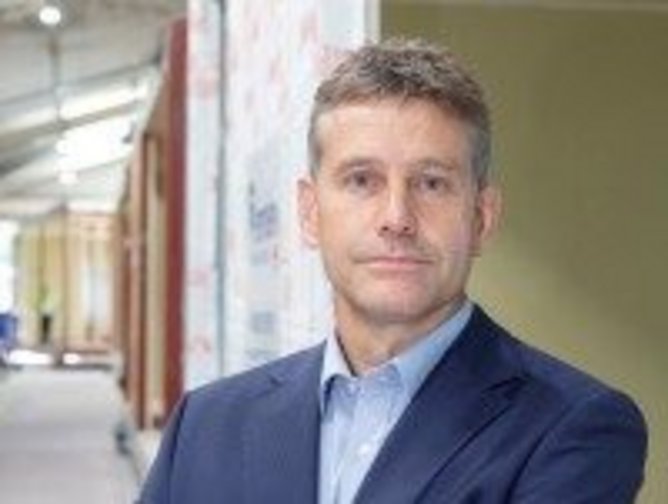 David Harris
Continually improving manufacturing processes
The cyclical nature of lean manufacturing under the Kaizen approach means that improving efficiencies is never complete. Kaizen literally means 'change for the better' and the approach stems from understanding the problems, determining the cause and testing and implementing a solution. No matter the industry, this approach is key to ensuring that processes improve continually. Just because something's better than it was, doesn't mean it's perfect.
"In offsite manufacture, we use standardised componentry, which means that what we produce is repeatable so that the assembly is consistent, and efficiency is improved," says Harris. "As a result of this, we see year-on-year time savings with greater output. With our retail clients, for example, we've reduced the build time by 25%, meaning we're then able to pass a significant cost saving on to our client.
"As well as encouraging a culture that's always improving, modular and offsite building using lean manufacturing offers various other benefits, including:
Consistency
"Lean manufacturing revolves around a consistent approach. As staff are often repeating the same tasks, a higher quality of product is produced, and the quality of the product is consistently improving.
Faster handover
"Due to the higher quality of product, this leads to faster handover on site, and reduces the likelihood of any aftercare defects. This in turn helps to build relationships with supply chain partners.
Safety
"As working methods are mapped out as standard operations with ergonomic workstation layouts, the overall safety of operations is improved. As with quality, the safety of operations can continually improve because of these manufacturing techniques."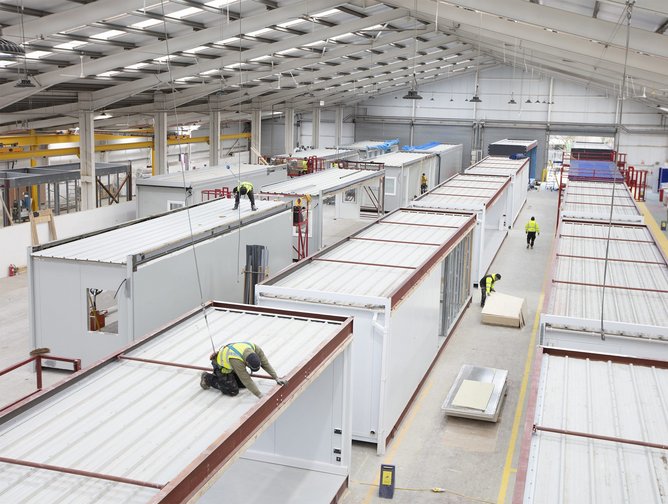 Lean manufacturing
What's next for lean manufacturing?
From an offsite perspective, lean manufacturing has improved operations at Premier Modular significantly, with improved quality, efficiency and accuracy.
"When looking to traditional construction and other industries, we hope that the benefits of lean manufacturing continue to be recognised and adopted as best practice perpetually improves and spreads," said Harris. "Lean manufacturing helps to address various issues in the industry, such as increased costs, safety concerns, skills shortages and sustainability targets – it's a huge mistake for other industries to ignore how these principles could support them."