Procurement & Supply Chain
5 Minutes With WEF's Felipe Bezamat on Future Tech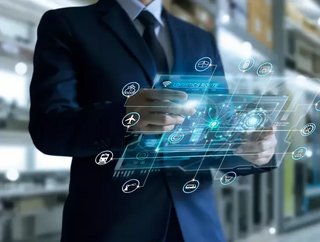 Manufacturing Global speaks to WEF's Felipe Bezamat on future technology in the Supply Chain
Felipe Bezamat, Head of Advanced Manufacturing Industry at the World Economic Forum
How does your organisation operate in the supply chain industry?
COVID-19 has given the world a sharp reminder that manufacturing and their enabling supply chain ecosystems remain the most real and significant force in the global economy. Emerging from the crisis, companies will need more resilient supply systems to prepare for future shocks as well as higher productivity in their operations to free up liquidity for future investments.
Understanding this urgency, at the World Economic Forum's Platform for Shaping the Future of Advanced Manufacturing and Production, we help organizations identify priorities, manage risks and confidently define sustainable strategies to navigate disruption and uncertainty. By working closely with more than 150 organizations from the private and public sector, academia, and civil society, we work together to harness the leading practices and catalyze a joint response to current and future disruptive forces, as well as increase the resiliency and sustainability of global supply chains.
How have you seen technology in the supply chain industry evolve in 2021? 
The increasing frequency of supply-driven disruptions – ranging from global pandemics and the climate crisis to cyber threats and geopolitical tensions – combined with an ever-intensifying set of demand-driven disruptions – including the rise of new consumer channels and a fragmented reopening of the global economy – will continue reconfiguring global value chains. These forces are too large, too grave and too urgent for any single entity to address alone. Instead, a greater sense of shared responsibility and collaboration is required for the global manufacturing and supply chains community to successfully navigate the future.
What top three future technology trends do you see dominating 2022, and why?
Ranging from digital platforms, additive manufacturing and artificial intelligence to robotics and the internet of things, emerging technologies are transforming both operating and business models, facilitating the relocation of production closer to consumer demand, enhancing transparency between producers and consumers, and enabling the provision of new and better services.
In supply chains, there are multiple applications enabled by technologies that provide a competitive advantage. For instance, end-to-end data flows enable the tracking and tracing of material throughout the supply chain and inventory reduction, as well as facilitating enhanced sales and operations planning. Moreover, it could allow data-driven supply chain risk management and the simulation of quick re-configuration scenarios. Beyond productivity improvements, data and analytics applications allow companies to enhance the customer experience such as just-in-time delivery of critical goods. More accurate sales and operations planning as well as real-time tracking and tracing of critical materials (for example, medical goods or perishable food) prevent stock-outs and improve availability for customers.
The Key is finding the right applications where collaborations in supply chains are needed. For instance, around data and analytics offering clear benefits, and aligning on a data to value strategy and roadmap. Pioneering technologies are then essential to generate insights and value from data. They first allow to boost data extraction through physical acquisition and access to different databases and systems. Cloud for instance allow to unlock data silos, combining data from different sources and systems to increase and enhance the overall data pool. Automation, as well as artificial intelligence algorithms, are then needed to make sense of the enhanced data pools. Finally, they allow ensuring privacy and security when dealing with personal or competitive data.
How do you see 2021 affecting 2022? 
From a recent World Economic Forum White paper, in collaboration with Kearney, we identified that only 12% of companies - "the resilience leaders"- are sufficiently protected against future disruptions in operation and supply chains, with the remaining 88% needing to take immediate action to build resilience. These Resilience leaders are at the forefront of digitization and the Fourth Industrial Revolution, enabled by the availability of data across the entire value chain, from their suppliers' suppliers to their customers' customers. 
Although the COVID-19 pandemic accelerated innovation and strengthened cooperation to help stakeholders overcome unprecedented challenges, it is essential to step back and draw lessons learned from 2021, as they serve as a critical guidepost towards building long-term resilience. A constant iterative process is required to stay ahead and reach new levels of agility for continuous adaptation, and develop a new, competitive edge to withstand a disruptive headwind, whatever its form.
Supply-chain resilience and a mindset of continuous adaptation are required to navigate near-term uncertainty and strengthen competitive advantages in the long term. The future of operations and supply chains will be defined by a shift from "just-in-time" to "just-in-case", driven by best-cost rather than lowest-cost thinking in order to mitigate risks.