Procurement & Supply Chain
5 minutes with Heidi Normanton: food manufacturing startups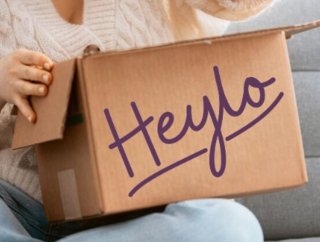 Food manufacturer Heidi Normanton of Heylo shares her survival guide for startups: how to build partnerships, forecast & use cost effective processes
The food and drink industry can be overwhelming for a start up business to know where to turn when beginning a food manufacturing journey.
When I started my journey into food manufacturing for Heylo, I expected it to be easy to find a manufacturer to work with. It turns out, the opposite was true.
Cost effective processes save food manufacturing startups
Established manufacturers want to work with equally established businesses. I can understand and appreciate this from a business point of view, as it is those businesses that can commit to the high unit orders from the word go. Because of this, as a start up I found that the hardest part in my introduction to food manufacturing was to find a manufacturer to listen to my idea.
I quickly realised I needed to find a manufacturer who was also in its infancy and who understood what it was like to be a start up business. These manufacturers can make products to scale but don't have the high minimum unit orders that other manufacturers had.
I knew I wanted to work with a manufacturer who totally understood our vision for the brand, and our products. When a manufacturer truly understands what you're trying to achieve, the desired end result is going to be achieved far more easily and quickly. Like with anything, the less time spent going back and forth, the most cost effective the process is.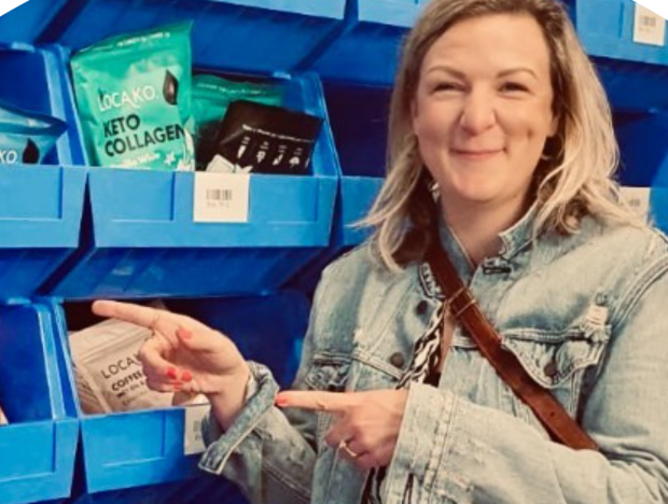 Heidi Normanton with some of the Heylo products
Building partnerships and forecasting the future in food manufacturing
The food manufacturing process is far more hands on than I initially expected when I went in. Whilst there is the option to hire a consultant to manage this, as a start up this wasn't an option due to budget restraints. However, because of the great partnership I was able to build with our chosen manufacturer, the process was both an enjoyable and exciting one. I learnt early on that it was important for us to ask lots of questions and to fully understand the process. There really is no such thing as a silly question and I am so pleased I asked so many as it gave me insight into the process that I otherwise would not have gained.
Another learning from entering the world of food manufacturing was to start with the base of your product and then evolve. For example, our first products are bread and granola. Now that we have the basic flavours perfected, we can then evolve and adjust the recipe to bring out more flavour combinations, knowing the product is already loved by our customers. As a start up business, we're not yet in a position to take big risks which would be costly so by getting this right first, we will save ourselves lots of money in the long run.
My final learning is the importance of accurate forecasting. It's a daunting process manufacturing your own product and placing an order of X number of units. We carefully analysed the data from our customer's shopping habits and utilised this to influence our manufacturing quantity decisions.
Overall, my introduction into the world of food manufacturing has certainly been an exciting one. As a business owner at the beginning of my journey, I am a real sponge. I take everything in and absorb all the knowledge and expertise I can. This experience has given me the opportunity to strengthen my insight into the industry and to help grow my business further.
Learn more about Heidi and Heylo here.