Procurement & Supply Chain
£90mn energy cost hike for UK automotive manufacturers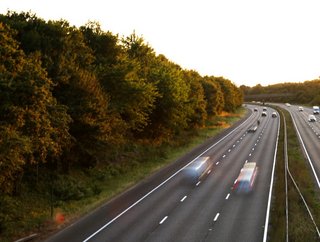 Society of Motor Manufacturers & Traders calls for action as the UK's automotive manufacturing sector sees energy costs rise 50% on the ride to net zero
New manufacturing roadmap 'From Full Throttle to Full Charge' on energy, skills, funding and net zero
SMMT's new report 'From Full Throttle to Full Charge' pays attention to the vital role the automotive sector has in every region across the UK, from providing well paid and highly skilled jobs, to supporting local communities and energising the economy. The company believes that with the right conditions, the automotive industry can continue to create new jobs and lead the UK's push to net zero.
In 2024, the UK Government's Zero Emission Vehicle Mandate begins, which will oversee the phasing out of new petrol and diesel cars and vans being sold by 2030. These rising costs are putting the UK's manufacturers at a competitive disadvantage, at a time when the industry needs to make big investments to reach these goals.
SMMT is ready for the challenge, but asks for government support in several crucial zones:
Support for manufacturing businesses as they face high energy costs in the transition to net zero
Building a globally competitive business environment for the manufacturing sector in boosting supply chain transformation, as well as managing a competitive investment environment
Ensuring a full implementation of the EU-UK Trade and Co-operation Agreement
Building current and future skills.
Despite challenges, from the supply chain to rising costs, the manufacturing industry still aims for net zero
Mike Hawes, SMMT Chief Executive, knows that the move to net zero is of supreme importance, but the challenges that the manufacturing sector faces right now are huge - from the impact of COVID-19 to component shortages, supply chain disruption to trade uncertainty, regulatory change to rising inflation.
"Help with energy costs now will help keep us competitive and be a windfall for the sector, stimulating investment in innovation, R&D, training – all reinvested in the UK economy," explained Hawes. "With the right backing this sector can drive the transition to net zero, supporting jobs and growth across the UK and exports across the globe.
"Our plan, From Full Throttle to Full Charge, sets out how industry can work with the government to build a UK automotive ecosystem fit for a zero emission future. If there is the will, the effort and the action from the government, they will find it matched by that of the UK industry in investment and competitiveness."