Procurement & Supply Chain
Additive manufacturing is solving supply chain issues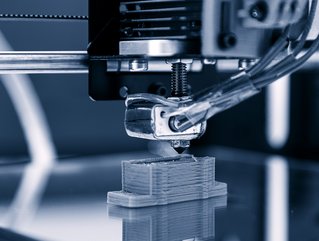 Andy Imrie, LRQA Additive Manufacturing Consultant, on how additive manufacturing is circumventing supply chain issues, even for safety critical industries
Additive manufacturing (industrial 3D printing) is a transformative technology. Deployed strategically, it has the potential to mitigate global supply chain issues, reduce costs and delivery lead-times, accelerate the circular economy, cut waste, and lower carbon impact.
Supply chain disruption during the pandemic, and more recently the war in Ukraine, has seen the technology increasingly explored as an alternative to traditional manufacturing, thanks to its ability to circumnavigate these challenges through in-country manufacturing.
This need has combined with a growing confidence in additive manufacturing as an established technique that has been widely applied in non-safety critical areas with significant benefits.
Pushing the boundaries of additive manufacturing
In safety-critical applications, however, regulation and legislation have struggled to keep up with the pace of change and, without accepted global standards in place, the use of additive manufactured equipment may not be permitted.
Innovation in certification and assurance can play a vital role in building trust and confidence in additive manufactured products and increasing the use of the technology in more safety-critical applications. Nowhere is this more the case than in the energy sector.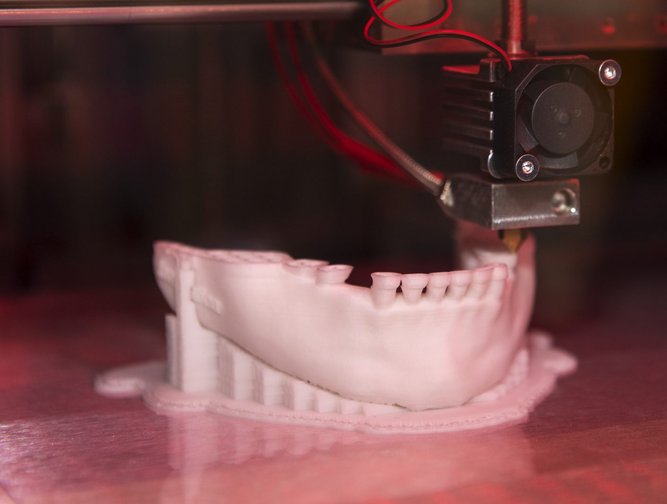 Pioneering quality standards and safety certifications
Resolving issues around additive manufacturing requires cooperation across the whole supply chain; from end users and assurance providers to service bureaus and original equipment manufacturers. A good example of this collaborative approach in practice is LRQA's recent work with Shell.
To create confidence in the use of additive manufacturing for complex parts, which require certification, Shell worked with LRQA to obtain 'CE certification' (a requirement for EU products) for a complex pressure vessel – becoming the first company in Europe to have obtained CE certification from a third-party authority for a part additively manufactured in-house. LRQA certified the vessel in accordance with the European Pressure Equipment Directive (PED).
This significant milestone has established a path for other manufacturers and businesses to certify additively manufactured pressure equipment under the PED and demonstrates how certification opens up the possibility of scaling up the use of additive manufacturing for critical equipment.
With nearly 60 different international certification standards currently being created to ensure they are relevant and applicable to additive manufacturing products and processes, the drive is on to expand the use of additive manufacturing globally.
Reducing maintenance costs and downtime
Shell's intention is to develop a digital warehouse which stocks all the information required to print safety-critical components whenever they are needed - in partnership with certifiers, original equipment manufacturers, and local partners.
A digital warehouse will help reduce the need for purchasing, holding and maintaining a large inventory of spare parts, which in turn reduces cost and waste. Furthermore, printing close to the destination asset reduces the emissions associated with transportation. It also helps create shorter and more effective supply chains supported by high-skilled local capabilities.
This approach has already delivered substantial savings in Shell's offshore Nigeria operations, where the team repaired a small component within a large piece of equipment for which replacement parts are no longer produced. Rather than replace the whole assembly – a 16-week task – a replacement was produced in just two weeks, reducing the maintenance cost by 90%.
Without additive manufacturing, production would have had to shut down while the entire piece of equipment was replaced. It also negated the need for costly, complex and perilous heavy lifting at sea.
The future of additive manufacturing and the supply chain
Additive manufacturing is allowing designers to create solutions that would have not been possible only a few years ago. It is not only complex geometries that are being created, but the process also incorporates use of novel materials that are allowing the energy industry to look to new ways of doing things.
For example, although something normally attributed to aerospace, weight reduction is also a concern for the energy industries. This is not only for helping reduce material usage, but also for reducing the weight of structural parts, where we are seeing polymers replacing some of the more traditional fabrications. For smaller components, companies are also investigating the high temperature, high strength polymers to replace longer lead time (and more expensive) metallic components.
The technology also has the ability to remove joining operations, such as welding, bolting etc. This removes additional operations and the subsequent NDT of these interfaces, helping to reduce failures in the field and, in turn, enabling a more cost effective life cycle for the product.
It's clear that additive manufacturing can reduce the cost, delivery time, and carbon footprint of spare parts. In fact, certification will allow for the manufacture of many production-critical parts in significantly less time than using conventional manufacturing methods.
Not only could this help mitigate the supply chain challenges, but it can also support the development of local supply chains and in-country manufacturing capability.

Andy Imrie, Additive Manufacturing Principal Consultant at global assurance provider, LRQA