Procurement & Supply Chain
Anglia and STMicroelectronics ─ Prototyping Made Simple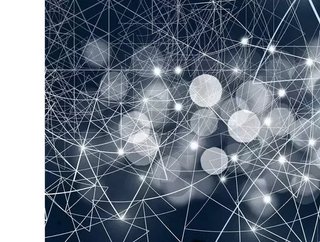 The combination seeks to simplify prototyping development for easier design implementation...
, the UK's leading independent authorised distributor of semiconductors, optoelectronics and electromechanical components, is planning to work with (ST), a Swiss multinational electronics and semiconductor manufacturer, to provide their expertise in the creation of advanced robotic systems. While originally designed to address the automotive and transportation market, Anglia will be supporting the design of robotic and automated systems with a comprehensive suite of technology provided by ST. 
ST provides an 'AutoDevKit', essentially a tool for automation engineers to evaluate, prototype, develop and deploy complex systems with ease. The AutoDevKit will draw exclusively from inventory at Anglia, who already have a wealth of electromechanical component knowledge. 
According to Andrew Pockson, Divisional Marketing Manager at Anglia, "STMicroelectronics has based AutoDevKit on five guiding principles: ease of prototyping, reuse of code and hardware, maximum design flexibility, reduction of time-to-market and simplify integration of multiple systems. Leveraging their extensive experience and knowledge of the demanding automotive market, STMicroelectronics AutoDevKit ecosystem from Anglia offers an efficient toolset for creating working prototypes, replacing traditional artisan approaches and supporting standardisation and design reuse."
The AutoDevKit itself is inherently designed to provide easy-to-use application program interfaces (API) for communication and control between different aspects of the software. 
With the entire world still reeling from the COVID pandemic that roared across the globe in early 2020, it's clear that a lot of companies are coming together, not only to better their own technology but to further the advances of the technological stage as a whole. With revolutionary prototyping technology combined with advanced robotics, we may see the future enveloped in robotic arms welcoming the world as a whole to a new age of advancements fitted with the ability to not only plan for future global events but perhaps prevent them entirely.