Procurement & Supply Chain
Australian manufacturing: growth for cars & batteries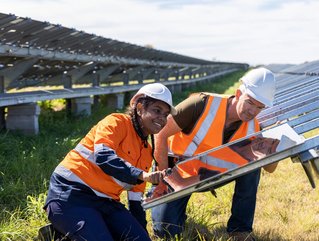 Australian manufacturing
Australia's National Reconstruction Fund Bill: AUD$15bn investment will increase the number of manufacturing jobs for cars & batteries, as Aus reshores
The National Reconstruction Fund Bill has been approved by the Australian Senate, meaning the manufacturing sector will receive a AUD$15bn investment.
As one of the biggest investments in Australia's manufacturing industry, the fund will support the creation of local jobs, as the country seeks to reshore its manufacturing business.
Manufactured in Australia: creating jobs and securing the supply chain
Following the COVID-19 pandemic and the subsequent supply chain challenges, many countries reviewed how they could decrease their vulnerability in the supply chain. Many businesses are reshoring, bringing jobs back home that were previously outsourced for cheap labour to other countries. The National Reconstruction Fund Bill's support of domestic manufacturing is an outcome of this.
The fund will invest in:
Renewables and low emissions technologies
Medical science
Transport
Value-add in agriculture, forestry and fisheries
Defence capability
However, the National Reconstruction Fund Corporation's independent board will choose which projects receive the funding and whether this will be in the form of loans, equity or guarantees. Revenue from the fund's investments will be reinvested across new projects.
Shannon O'Rourke, CEO at the Future Battery Industries Cooperative Research Centre (FBICRC) described the fund as an exciting foundation for Australia's future.
"In light of recent geopolitical developments, our report has shown Australian policymakers should explore more aggressive industry policies, target markets that are looking to diversify their supply chains, and partner with geopolitical allies to enable and enhance the potential growth of Australia's battery industry," said O'Rourke. "FBICRC stands ready to provide our research expertise and analysis to support Governments across Australia to leverage our battery industry's competitive advantage and make the most of the recent and significant global economic, industrial and political shifts."

Australia has the resources for manufacturing
Australia's government is ready to spend the investment on creating more jobs in the manufacturing sector.
"Today, one of the biggest-ever investments in Australian manufacturing will pass Parliament," said Anthony Albanese, Prime Minister of Australia. "Australia has all the resources that go into solar panels, batteries and other finished products. We should be making them here. And that's what this investment is all about. It will mean more secure jobs and more world-class products made in Australia."
"The National Reconstruction Fund is about Australians backing Australians in terms of pursuing those ideas," said Laynie Kelly, Marketing Transformation Engineer for ERP, Manufacturing and Supply Chain. "It's from the factory floor to the lab bench to the boardrooms of this country and is the greatest investment in manufacturing capabilities in living memory. Australia has all the resources that go into solar panels, batteries and other finished products."