Procurement & Supply Chain
Banning forced labour in manufacturing & its supply chains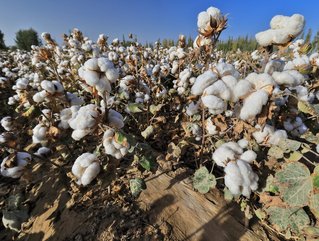 Eric Linxwiler, Managing Director at TradeBeyond, on the Uyghur Forced Labour Prevention Act & how will it impact global manufacturing & supply chains
Hi Eric, please introduce yourself and your role.
"I am Senior Vice President, Global Business Development and the Managing Director for all North American operations. I joined the company in 2013 on the launch date of our flagship Product Lifecycle Management and Total Sourcing application, CBX Enterprise.
"I am responsible for growing our Retail, Brand and Supply Chain Customer base world-wide as well as ensuring all customers realise significant value and return from their implementation and deployment of the TradeBeyond platform."
What is TradeBeyond?
"TradeBeyond is the leading provider of multi-enterprise platforms to streamline your global operations and reduce supply chain risks. Over 30,000 retailers, brands and suppliers around the world rely on TradeBeyond's extended supply chain platform to choreograph product development, sourcing, orders, production, quality, and logistics.
"Our Vision is to be the leading software provider that creators, producers, and retailers of consumer products around the world trust to bring the products they envision from concept to customer. Finally, our Mission is to deliver the leading, multi-enterprise platform that helps retail businesses streamline their supply chains, enabling them to bring products to market more efficiently, responsibly, and profitably."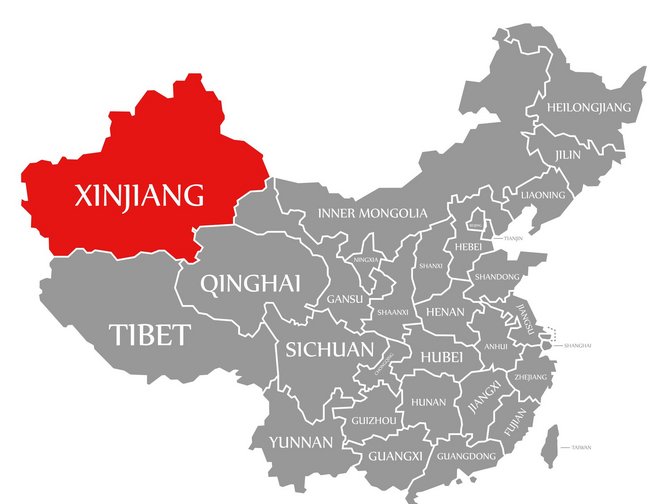 The Uyghur population are based in Xinjiang, China
What is the Uyghur Forced Labor Prevention Act (UFLPA) and how will it impact global manufacturing?
"In December 2021, the U.S. Congress passed the Uyghur Forced Labour Prevention Act (UFLPA). Effectively, a ban was placed on importing goods from the Xinjiang Uyghur Autonomous Region (XUAR) in China to take effect June 21st, 2022.
"The objective behind the Act is to prevent continual forced labour in the region and prevent companies from importing goods derived and or made in that region."
Why is this a monumental shift in the supply chain?
"For U.S. importers, the UFLPA may not seem significant, but it will affect your business. To begin with Xinjiang Uyghur is a vast region in China—it is roughly double the size of Texas. Of the world's resources, roughly one-fifth of the global cotton supply comes from this region.
"Furthermore, almost half of the world's silicone production occurs there. Countless other goods such as hair products, fruit and sugar also ship from this region. If you're even remotely connected to providing these goods, your supply chain is at risk and your business will be affected."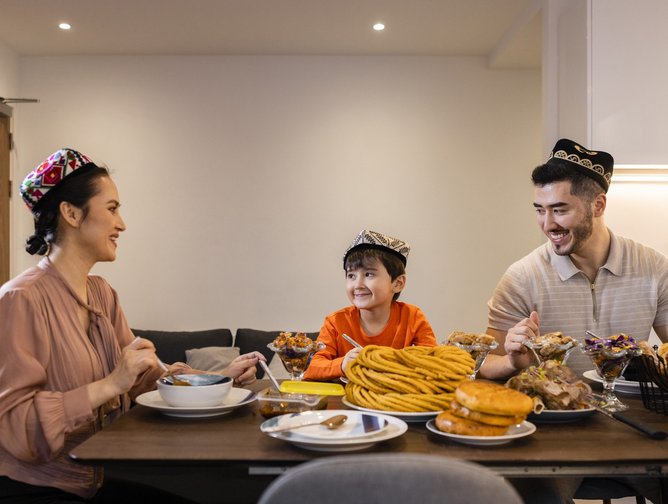 A Uyghur family celebrate Eid al-Fitr the end of Ramadan.
How should businesses prepare for the Act?
"The Uyghur Forced Labour Prevention Act bans all goods from entering the U.S. that meet the following criteria:
Products from organisations in the XUAR that produce goods with forced labour
Goods from entities working with the government of the XUAR to recruit, transport, transfer, harbour, or receive forced labour or Uyghurs, Kazakhs, Kyrgyz, or members of other persecuted groups out of the XUAR
Products made entirely or partially by institutions outlined above
Goods from companies that export the products described above
Goods from organisations that source material from the XUAR region
"Essentially, anyone importing goods into the U.S. whose shipments may contain items that fit any of the above criteria is affected."
Why is social sustainability and ethical sourcing of growing importance?
"Because bringing attention to systemic and irresponsible practices that support abusive working conditions and irreparable damage to people and the environment is not acceptable. We can do better and we must."
How can human dignity be better protected through supply chain due diligence?
"You can't fix that which you can't see and understand. To "see" human rights violations and mistreatment, businesses must take responsibility for mapping the supply chain actors they do business with from the top tier to the Nth tier.
"It is not acceptable to simply rely on tier one suppliers to self-report regarding the relationships they have with their own supply chain partners; rather, additional steps must be taken by the business to vet and validate the information being provided. Supply Chain mapping technology such that TradeBeyond and other technology leaders provide, "opens windows" and exposes gaps that a business can then act on in reconciliation and improvement. With the map in place providing visibility to all actors, businesses take the next step to "understand" where help is needed, and where action must be taken. It should be noted that not all action must be punitive.
"There are cases where-by more modern and innovative thinking provided by the business can be shared with members of the supply chain, opening an active and dynamic collaboration to jointly address challenges and systematically engineer the challenges out of what is now deemed acceptable practices."
How can businesses rapidly react to changing compliance challenges?
"As this is new legislation nobody has it exactly figured out yet and there is little transition time to adjust to these trade restrictions. The only way for a U.S.-based importer to receive a shipment from China is by producing proof that the import doesn't meet the criteria for inadmissibility into the U.S. If it is deemed as unacceptable or if the importer has failed to produce proof that it doesn't violate terms of the Act, the import will be destroyed or shipped to another country's port that will allow the entry.
"As a result of this Act, companies must be aware of who their suppliers are, from raw materials to finished goods. They need to document the chain of custody of their goods coming from China, where the goods are shipped from, where they are made and where they are stored. TradeBeyond has been closely monitoring the evolution of this Act and can work with companies in attaining visibility into their importing practices.
"Our responsible sourcing and Supply Chain Management platform affords the business to report on several importing components, including audits, assessments, tests, inspections, risk assessments, and several other checkpoints to ensure greater compliance to the new Act and provides the ability to produce a required chain of custody upon request.
"While the task is daunting and full solution deployment will take time, it is mandated and as such, businesses need to begin taking action now."