Procurement & Supply Chain
Barclays: manufacturing inactivity & the oil barrel downside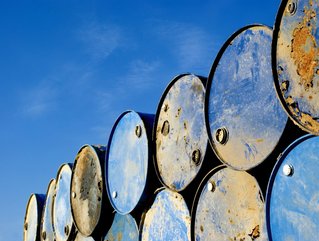 Barclays has warned of a US$15-$25 oil barrel downside, due to a decrease in manufacturing activity caused by COVID-19 & Russia's invasion of Ukraine
Barclays bank has warned that there could be a US$15-$25 barrel downside risk for crude oil prices, compared to its current forecast of $98 per barrel, because of a decrease in global manufacturing.
Downside risk is an approximation of a security's possible loss in value, if market conditions decline in that price. Downside risk explains a worst-case scenario for an investment and suggests what the investor stands to lose.
The manufacturing sector continues to face supply chain difficulties
In a statement, Barclays said that the downside risk was strongly linked to worldwide decrease in manufacturing output.
"Given the challenging macroeconomic backdrop (we) highlight US$15-25/barrel of downside to our forecast if the slump in global manufacturing activity worsens similar to the 2008-09 episode," Barclays said in a statement.
However, the bank resolved that it would be "constructive" on oil prices.
Brexit, Russia's invasion of Ukraine and increasing energy costs, in addition to the supply chain issues caused by COVID-19, are the root cause of the challenges the manufacturing industry is experiencing.
A decrease in manufacturing in China
A second batch of 2023 crude import quotas has been issued by China, putting the total for 2023 20% higher from the previous January.
"Crude is trying to solidify a bottom, as China has lifted most restrictions to international travel and trade," said Dennis Kissler, Senior Vice President of trading at BOK Financial.
China consumes the second-largest quantity of oil (behind the USA) and is the world's biggest manufacturer. But due to its reopening and a rise in COVID-19 infections, exports are likely to remain low.
"For the next couple of months, it would be tough for China, and the impact on Chinese growth would be negative. China has slowed down dramatically in 2022 because of this tight zero COVID-19 policy. For the first time in 40 years China's growth in 2022 is likely to be at or below global growth. That has never happened before," said Kristalina Georgieva, Managing Director of the International Monetary Fund (IMF). "Looking into next year for three, four, five, six months the relaxation of COVID-19 restrictions will mean bushfire COVID-19 cases throughout China."