Procurement & Supply Chain
Building green configuration into manufacturing processes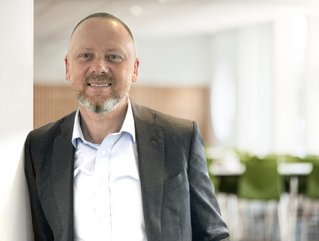 Johan Salenstedt, CEO at configuration lifecycle management solutions Configit, explores the benefits of green configuration in manufacturing
More and more, consumers are choosing sustainable products. In fact, one survey found that 60% of respondents are willing to spend more on eco-friendly products. Another survey showed that 20% of consumers believed that knowing a company is environmentally friendly was a main purchase driver.
These decisions aren't limited to clothing lines or farming practices; they cover all sectors. That means manufacturers, including B2B manufacturers, need to take note. According to the latest figures available from the Environmental Protection Agency, manufacturing and industrial firms contributed 23% of greenhouse gas emissions in 2019. This includes burning fossil fuels for energy, to emissions from certain chemical reactions to produce goods from raw materials. That study was done over two years ago, so it will likely be even higher now.
Concerns around climate change and environmental protection have given rise to the concept of "green configuration," wherein a configurator can show the user the environmental consequences of a configuration choice. With this, a company can offer options that best suit the sustainability goals of the customer. It's more about the transparency with which companies are "guiding" their customers to fully understand the environmental consequences of their specific configuration.
So then, what are the implications for manufacturers and if they want to adopt this new approach, how can they implement it?
Rising interest in sustainable manufacturing
Sustainable manufacturing is essentially, as the EPA puts it, "the creation of manufactured products through economically sound processes that minimise negative environmental impacts while conserving energy and natural resources. Sustainable manufacturing also enhances employee, community and product safety." It includes everything from the gathering of the raw materials to the eventual recycling of the product itself.
Because eco-friendliness is important to so many people making purchasing decisions, more companies are treating it as an important part of their strategy and operations to increase growth and global competitiveness. While this meets customer demands, there are other potential benefits too, such as improving operational efficiency (by reducing costs and waste), reaching new customers and strengthening brand reputation.
The dawn of Green Configuration
An increasing number of products becoming configurable - meaning a single product has multiple options for each variation - is a fast growing trend. Today everything from cars to elevators to lighting systems have customised options. For each of these products, there are different options that customers – whether it's on the B2B or B2C side – can choose based on their specific needs and wants.
Why not include sustainability as one of these options? This is an aspect of sustainable manufacturing – the concept of "green configuration," in which a configurator can be used to show the customer the environmental consequences of their configuration choices – and help them meet their own sustainability goals.
This concept is nascent but catching on quickly. Demand for green configuration is rising across sectors, and within a few years, this approach will be a necessity. You could try to manually guide customers through the process, but you'll never be able to keep up. In this era of digitalization, customer self-service and guided selling are much more efficient and effective methods. Green configuration can truly be built into the process.
It's usually the case that customers don't see complex configuration in action; it takes place behind the scenes. But what if you could increase the transparency about configuration and show customers whether the choices available to them are environmentally friendlier or not? This can be built right into the configuration process so that customers can choose, for instance, only options that meet a certain sustainability threshold.
This is where Configuration Lifecycle Management technology can play a key role. It aligns every business function that touches configured products – including engineering, sales, manufacturing and service – to one single source of configuration truth, including sustainable configurations.
From a sustainability perspective, Configuration Lifecycle Management helps in four key areas:
Engineering: Ensure compliance and save parts by avoiding over-engineering
Manufacturing: Reduce waste and avoid incorrectly built products by removing configuration errors
Service: Optimise green energy generation and upgrade old products rather than replacing them
Sales: Guide customers to sustainable choices by providing assistance in terms of evaluating price, performance and sustainability trade-offs.
Configuring for the future of manufacturing
Humans are often portrayed as battling against or living in harmony with nature, but the truth is that we are part of nature. We're not separate from the planet that we live on but dependent on it for our survival. For much of human history, it's been easy to ignore that or be ignorant of it, as most people were not aware of the environmental impact of manufacturing and industrial processes. Today, that's no longer an excuse.
Consumers are now making "greener" decisions, understanding that the choices they make produce a chain of consequences that may affect future generations. Green configuration helps customers make better choices, which not only lessen the impact on our environment but contribute to a healthy triple bottom line: the economy, society and the environment. When viewed through this lens, green configuration is a win-win for optimising your resources and for remaining competitive.
Byline written by Johan Salenstedt, CEO, Configit. He joined Configit in 2019 and has over three decades of experience in executive leadership positions with high growth software companies including IBM, Adobe and Qlik.