Procurement & Supply Chain
Chip supply chain shortage hits car manufacturing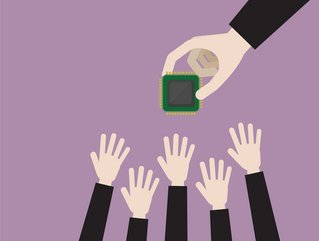 The Society of Motor Manufacturers and Traders has revealed that the supply chain shortage of chips has caused the UK car manufacturing to fall by 6%
Data from the Society of Motor Manufacturers and Traders (SMMT) has shown a 6% decrease in the volume of new cars being built in the UK and supply chain problems are to blame.
Car chips (also known as semiconductor chips or microchips) are essential for modern cars, as they ensure cars are driven safely and to maximum performance.
Car exports decrease as supply chain issues continue
63,125 cars hit the road in September, but this was down from 120,729 cars built in September 2019 - a decrease of 47.7%.
The Society of Motor Manufacturers and Traders (SMMT) also revealed that while cars exported to South Korea, Australia and Turkey increased in number, exports of cars manufactured in the UK fell by 7.4%, as the EU, US and China placed fewer order.

Manufacturers want to upskill workers
The society has called for more support for manufacturers from the government. External support for energy costs would be welcome, as manufacturers aim to upskill workers.
"Billions of pounds and thousands of jobs are dependent on the automotive sector and, increasingly, on electrified vehicle production," said Mike Hawes, Chief Executive of the Society of Motor Manufacturers and Traders. "Despite the current challenges, our car makers remain resilient and are well placed to ramp up output of the latest, zero emission vehicles which will help drive an economic recovery, create jobs and boost growth. Success is not guaranteed, however, and to realise its potential the UK sector must attract new investment – which means creating competitive investment conditions."