Procurement & Supply Chain
First Solar Will Build US$680mn Factory to Double Production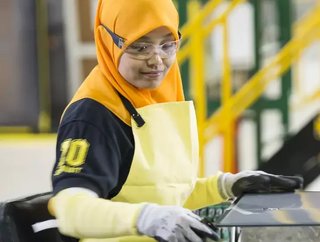 As competition with China increases, the United States' largest solar manufacturer wants to strengthen the nation's clean energy economy
A leading global provider of photovoltaic (PV) solar systems, First Solar holds the world records for thin film cell conversion efficiency (22.1%) and module conversion efficiency (18.6%). Essentially, they're good at what they do and they intend to get better. With its new factory in Lake Township, near Toledo, Ohio, the company will produce an additional 3.3GW of direct current per year—bringing its global total to 6GW. 
This is the latest step in the U.S. trying to bring its manufacturing back to domestic shores. Global supply chain slowdowns mean that many American firms no longer want their materials and subcomponents to be assembled in Taiwan, India, and other Asian nations. Stated First Solar: "[We will be] the largest fully vertically integrated solar manufacturing complex outside of China". However, that's a task easier said than done. 
Who Is First Solar? 
According to the U.S. Energy Secretary, Jennifer M. Granholm, First Solar has been a solar programme partner since 2003 and a DOE loan recipient since 2012. Each year, the company ships 20GW of power worldwide courtesy of about 6,400 workers. "We have a demonstrated history of financial stability and manufacturing success", the company said. Granholm added that the company "shore[s] up American competitiveness and bring[s] good-paying jobs to all pockets of the country". 
How Does This Fit Into Biden's Clean Energy Plan? 
President Biden wants to cut GHG emissions from America's electric grid by 2035, which will require clean energy manufacturers stepping up to the plate. Traditionally, the U.S. has outsourced its solar panel manufacturing to China and smaller Asian countries, as labour is cheap. Yet the recent Senate Innovation and Competition Bill, competition over advanced AI, and trade wars signify a sea change: U.S. lawmakers and citizens want to bring solar manufacturing back home. 
In recent years, several firms have increasd stateside production. In 2019, Hanwha Q CELLS opened a factory in Georgia; that same year, JinkoSolar opened a factory in Florida. Now, First Solar's Ohio project will open by the middle of 2023. "We stand ready to support President Biden's goal to transition America to a clean, energy-secure future", said Mark Widmar, CEO of First Solar. "Our decision to more than double our U.S. manufacturing capacity is [us] making good on that commitment". 
How "Domestic" Is First Solar Manufacturing? 
Despite stay-at-home orders, First Solar can't help but import some of its panels. Even with all three of its Ohio factories, the company will still source 40% of its solar panels from Vietnam and Malaysia. Increased anti-Chinese manufacturing laws might drive up demand in the States, but it remains to be seen if double the production will meet the nation's vast need for clean energy. 
Yet First Solar is confident that tax breaks, continued government support, and potential tariffs slapped on Chinese panels will put them in a good position to be Biden's go-to company. "This factory will represent a significant leap forward in photovoltaics manufacturing", Widmar added. "[It'll be] a true factory of the future".