Procurement & Supply Chain
Bill Gates warns manufacturing a roadblock to climate goals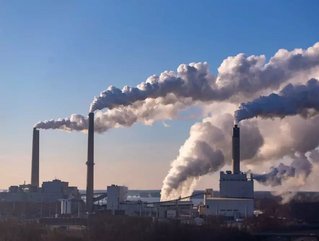 Bill Gates warns climate goals may hit a roadblock when it comes to manufacturing and calls for research and innovation...
When it comes to discussing the world's climate issues, Bill Gates often exudes optimism. However, when it comes to manufacturing, he has some concerns.
The manufacturing of steel and cement releases a lot of emissions. And so far, it seems nobody is doing anything about it. "That's the sector that bothers me the most," Gates said.
Gates himself has invested about $2 billion toward the development of clean technologies, but those investments were mainly aimed at electricity generation and storage.
Manufacturing accounts for roughly one-third of global greenhouse gas emissions, most of which comes from high emissions producing staples such as steel and cement. Although the power and transportation sectors receive a lot of attention in terms of investments and policies, manufacturing is responsible for more pollution. And it's expected to grow alongside the increased global population and developing countries.
"People still need basic shelter, certainly in developing countries," said the once software developer. "It's unlikely we'll stop building buildings."
In November, Glasgow will host the twenty-sixth session of the , where Gates plans to push for increased research and innovation. "The idea is to get innovation, including R&D, onto the agenda … not just looking at the easy stuff," Gates said.
Here are a few of his notes on his new book, "" which lays out "everything you need to know about avoiding the worst climate outcomes."