Procurement & Supply Chain
Growth in EVs to spearhead manufacturing demand for nickel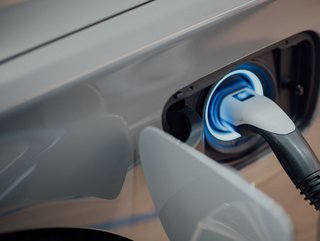 As more people make the sustainable switch to electric vehicles, manufacturing demand for nickel & aluminium is rising, causing another supply chain crisis
The electric vehicle market is one of the fastest-growing global industries as more consumers look to play their part in reducing their carbon footprint.
The latest projections for 2022 show that global sales of electric passenger vehicles are projected to surpass 10.5mn, exceeding 2021 levels by about 4mn. By 2030, electric vehicles are also expected to occupy 40% of global sales for new cars.
Metals like aluminium and nickel play a key role in their development, with attention now turning to recyclable materials to power the next generation of everyday travel.
Prices for the likes of nickel and aluminium are through the roof right now with demand significantly outweighing supply and there appears to be no sign of slowing down either.
But are there other factors contributing to the inflation of metal prices?
Sustainability isn't a fad, it's very much here to stay across manufacturing
More and more companies are buying into sustainability as a solution, not as an idea.
Within steel and aluminium, we are now at a point where so much money has been invested by governments and businesses that sustainability is no longer an option, it's the way the industry is moving.
With investment in new technologies, businesses in the sector are now working actively towards being carbon neutral and the change in processes involving the production of metals like nickel and aluminium are key in driving this industrial shift.
While nickel and aluminium are highly recyclable materials, the process in which they are produced dampens the industry's carbon neutral efforts. Nickel is a key component in EV batteries and as such, is single-handedly the biggest driver for change in processes. The old processes weaken the carbon-friendly argument of a car that doesn't damage the environment when the journey to get there did just that.
Prices are being dictated by other sectors
We, as an industry, are facing an unusual circumstance where we are seeing prices being dictated by industries that many businesses, similar to The Metals Warehouse, have no direct involvement in.
With a change in how the likes of nickel are produced, this will naturally drive prices up further than we are seeing currently. Hundreds of millions of tons of stainless steel are produced every year, which contains nickel.
As a result of its lightweight structure compared to steel, aluminium, in particular, is going to be used far more in electric vehicles because the heavier the car, the more it is going to drain the battery so demand for aluminium is going to go up also. By 2035, it's estimated that nickel production for electric vehicles will surpass nickel production for stainless steel which is astounding to think about.
In terms of The Metals Warehouse, by default, we think our prices are going to remain high in the products that we do offer. While this is because of an industry that we don't really have anything to do with, it is the principle of supply and demand. It's as simple as that.
The nickel shortage impact across manufacturing
Nickel is in high demand due to the rapid growth of the EV market. Goldman Sachs originally forecasted there would be a 49,000 tonne Nickel deficit last year when the real figure was actually around 159,000 tonnes. In 2022 alone, the global bank is also forecasting a 30,000 tonnes stock deficit so while it is a decrease, we are still seeing demand far outweigh supply.
One positive sign we are seeing is the drive for Indonesia to increase its production capacity of nickel for EV batteries. Although this is a very welcomed step in the industry, this is certainly not an overnight fix. This may initially slow down the deficit and maybe level out price but there will certainly be teething problems with the supply chain among other issues.
This will take some time for us to really see the benefits of this but is very much a welcomed step forward to solving this problem.
Hangover effects from shipping and supply chain disruption
In terms of shipping around the world, the average cost of a container going from China into Europe was about US$1,100 two years ago, whereas that figure surpassed US$20,000 at the end of 2021.
While it is estimated that demand will ease off slightly in the first few months of this year, the forecast is that we're never going to see prices as low as US$1,100 again because demand will remain so high.
What's next for sustainable manufacturing and the metals industry?
From a number of factors, it seems like prices will continue to rise in metals like nickel and aluminium with unprecedented demand from the EV space.
Like most other industries it's looking like sustainability is going to play a really key role moving forward and it's very much time for the industry to sink or swim in that regard. Sustainability cannot be seen as an optional bonus, rather a core principle for changing how things are done, for the better.
Inflated costs for metals such as nickel and aluminium, very much seems like the inevitable next step towards a more sustainable industry.
Byline by Gary Peters, Director at The Metals Warehouse​​​​​​​