Procurement & Supply Chain
How manufacturing can mitigate the impact of inflation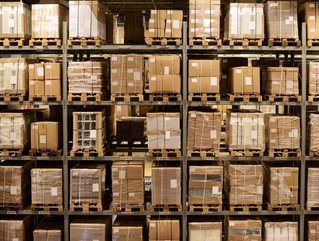 Factory production
Sundar Kamak, Global Head of Manufacturing at Ivalua, discusses production to procurement and how manufacturing can mitigate the impact of inflation
Across different industries, the dark clouds of inflation have signalled that troubling times will continue for many businesses. With the Consumer Price Index rate last year at its highest in 40 years, many sectors are now buckling in and preparing themselves for the likelihood of challenging years ahead. In fact, business and academic economists polled by the Wall Street Journal put the probability of a recession in the next 12 months at 61%.

One industry that must keep an especially close eye on inflation is manufacturing. Manufacturers stand to be hit earlier and harder than other industries by increasing overhead costs for everything from raw materials prices to wages. This challenge must be addressed at a time when manufacturers are already under significant pressure to develop new, innovative, and affordable products at pace while navigating new regulations.
Meanwhile, global crises like the war in Ukraine, geopolitical factors like Brexit, and other international issues such as the ongoing semiconductor shortage have only acted to jam the gears, resulting in slower factory production.
To brace themselves for this challenging period, it's critical that manufacturers stay on top of financial trends to give themselves a critical edge in predicting their bottom line. They can do this by turning to the procurement function to help offset the effects of inflation and attempt to avoid passing on price increases to their goods and services.
Inflation-proofing procurement
Firstly, it's essential to understand how inflation impacts procurement within manufacturing organisations. Inflation affects several aspects in the manufacturing supply chain, including the ability to compete in the market, financial performance and overall strategy. It also has a knock-on effect on procurement teams, who manage supplier relationships, identify opportunities for cost savings and ensure that goods and services are delivered on time and within budget.
Meanwhile, the pressure brought on by inflation can create frustrated suppliers due to increased costs or reduced customer demand – particularly when it comes to repeated orders of fixed pricing contacts. This can lead to suppliers raising prices or even refusing orders altogether due to the inability to meet demand at the agreed price point. This stands to negatively impact all parties.
Customer expectations may also shift due to changes brought on by inflation. So, procurement must be ready to respond, adapt and adjust to ensure strategies work accordingly. To do this, they must get smarter about how they approach procurement and supplier management.
Source-to-Pay (S2P) solutions can save the day
One way to achieve this is by leveraging Source-to-Pay (S2P) solutions. These provide procurement teams with the tools needed to maximise the value they get from supplier relationships, automate and streamline processes and identify cost-saving opportunities. The right S2P solution will provide manufacturers with 360-degree visibility into all spend categories, assisting them in identifying opportunities for cost savings through better supplier management techniques.
This brings with it the benefit of increased collaboration and performance review capabilities, allowing manufacturers to better understand their entire supply chain. So, when times of high inflationary pressure occur, they can effectively plan and adjust their strategies accordingly. Meanwhile, S2P solutions also allow manufacturers to track risk and supplier performance issues in real-time – enabling them to take proactive measures such as looking for alternative sources of supply before experiencing disruption to their supply chains.
Businesses should look to implement a unified platform which provides a comprehensive set of integrated solutions that span the entire S2P lifecycle. This should offer manufacturers the ability to quickly access spend analysis tools to identify areas for cost savings while benchmarking current prices against market trends.
Furthermore, contract management tools can help manufacturers track milestones and consumption in real-time across different agreements. This can go a long way to ensuring contracts remain favourable and ensure all stakeholders comply with negotiated terms. And invoicing and payments capabilities can help optimise invoicing and deliver or secure early payments, helping manufacturers to manage working capital better.
Don't let inflation burst your bubble
Manufacturers must take action now to mitigate the effects of high inflationary pressure on their business, teams and their suppliers. This difficult period can act as an opportunity to transform procurement processes, but manufacturers shouldn't opt for quick fixes. By utilising advanced S2P solutions to gain insight into their spend data, manufacturers can identify cost-saving opportunities to stay competitive.
This will also go a long way in reducing risk, improving the ability to make strategic decisions and collaborating with suppliers to launch better products faster. Ultimately, this will provide a degree of control over an inflationary environment, while laying the groundwork for long-term success.