Procurement & Supply Chain
How the supply chain can support the EV revolution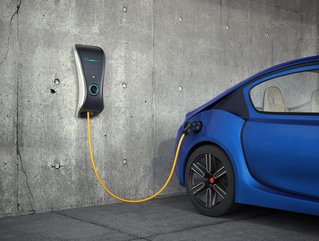 Richard Agostinelli, CEO of ByBox, explains how the manufacturing supply chain can support the Electric Vehicle revolution and the move to net zero
The rapid growth in demand for electric vehicles (EVs) isn't being matched by the installation of charging points. With this shortage of supporting infrastructure putting pressure on businesses looking to meet impending net zero targets, there's a clear need for a more efficient supply chain in supporting the rollout.
Over the last five years, conversation around carbon usage and electric vehicles has spiked off the back of COP21, the Paris Agreement, and most recently COP26 formed a declaration that all new car sales should be EV by 2040. The number of electric vehicles in the UK has since spiked, and that growth isn't showing any sign of stopping. 2021 saw the biggest annual increase in the number of registrations, with a growth of 74% on the previous year. As of the end of February 2022, more than 780,000 plug-in vehicles had been registered.
It's no surprise, then, that charging infrastructure is thriving. The number of public charging devices has grown by more than 400% since 2015, increasing by 61% between 2018 and 2019 alone. But the pace of this rollout appears to be stalling.
Recent analysis by the Society of Motor Manufacturers and Traders (SMMT) revealed the ratio of charge points to plug-in vehicles fell by 31% during 2020 – deteriorating from 11 to 16 vehicles per charger.
The situation isn't improving. 2,448 electric car chargers were installed between October 2021 and January 2022. In the three months since, this number slowed to 1,915 – a decrease of 22%. As it stands, only one new charger is currently being installed for every 52 new electric vehicles registered.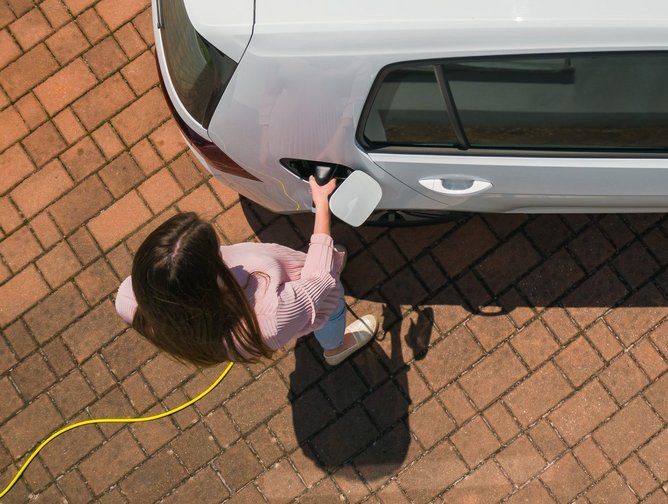 Electric vehicle targets
In this light, the Department for Transport's recently announced plans to increase the number of charging points tenfold to 300,000 by the end of the decade seem somewhat optimistic. At the current average monthly rate of 638 installations, this target is unachievable. It would require almost five times as many charging points to be installed every month for the next eight years.
Indeed, on the current trajectory, the government is set to fall short of its target which means that at the same time a ban on the sale of petrol and diesel cars comes into force in 2030, fewer than 60,000 public electric chargers will have been installed across the country. If the UK is to meet its target of net zero emissions by 2050, this situation needs to be rectified, and fast – not least for the sake of the businesses that make up the UK's supply chains.
Looking to supply chains
According to the World Economic Forum, eight supply chains – food, construction, fashion, FMCG, electronics, automotive, professional services, and freight – are responsible for more than half of all global greenhouse emissions. It's logical, therefore, that as companies everywhere look for ways to reduce their carbon footprint, much of their focus will be on these areas.
It's estimated, however, that around 40% of these supply chains' emissions could be reduced with already available solutions – including the use of renewable power in transportation and logistics. And therein lies the problem. The technology is readily available to improve energy efficiency in the supply chain, but its widespread adoption is being hindered by the shortage of supporting infrastructure.
Interestingly, the answer to this problem may lie within the supply chain itself. There's even an increasing number of electric trucks and vans on the market, so supply chains themselves are becoming electrified.
Predictable and efficient supply chains
Supply chains have become increasingly complex. Pressures such as resource shortages, on-time delivery, and increased market uncertainty have seen increased stock holdings and a greater focus on returns and refurbishment to ensure that parts are available to maintain critical equipment. It's little surprise that over 40% of supply chain delivery costs – and a considerable proportion of carbon emissions – are to and from the field service edge.
But by providing field service teams with real-time visibility into available parts, it's possible to make deliveries more predictable and energy efficient. In the context of reducing emissions, the benefits of this are twofold. Not only will there be a reduction in the number of potentially polluting journeys but, by ensuring technicians and engineers aren't waiting any longer than they should for parts, a more efficient supply chain and integrated field service operation will help put the rollout of charging points back on course.
A transition to electric vehicles is critical to achieving the UK's target of being net-zero by 2050. Achieving this requires the uptake of EVs to reach at least 55% of all vehicles by 2032. But without a sufficient number of charging points, it's likely this ambition will fall short. Only by supercharging the supply chain, and ensuring the right parts arrive at the field service edge at the right time, will the necessary rollout be possible.
Richard Agostinelli, CEO of ByBox