Procurement & Supply Chain
Inclusivity, sustainability & tech in denim manufacturing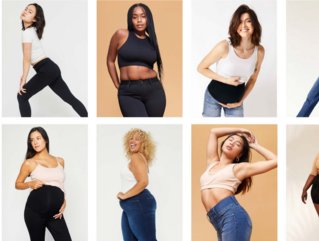 Peter Reganato, CEO of textile manufacturing company 1822 Denim, explains how he amplifies inclusivity while challenging the environmental cost of fashion
The fashion industry is one of the biggest polluters on the planet. Every year, it creates 10% of all humanity's carbon emissions, more than all international flights and maritime shipping put together.
Many consumers have turned to second-hand or upcycled clothing to lower their carbon footprint, while smart businesses are adapting to meet the needs of climate-conscious consumers.
Manufacturing Digital caught up with Peter Reganato, CEO of 1822 Denim, to hear how he and his team are challenging the fashion industry to become more sustainable and inclusive.
Hi Peter! Tell us about 1822 Denim - how was it founded? Who are your customers?
"1822 Denim is a denim womenswear brand founded in 2015, which was built on pillars of inclusivity, sustainability and technology. Primarily, our goal is to challenge ineffective sizing norms in the industry and the numerous problems that come with it, such as poor customer satisfaction, high returns and the sheer environmental cost.
"Fashion is supposed to be a way to express ourselves, yet as an industry it's often so restrictive. Shoppers are limited to a small range of sizes and those that don't meet certain body standards have little to no choice.
"At 1822 Denim, we serve customers of all body shapes, providing a wide variety of styles in an abundance of sizes. This approach helps customers to celebrate their individuality, challenges unrealistic body norms and, of course, minimizes waste and pollution throughout our supply chain."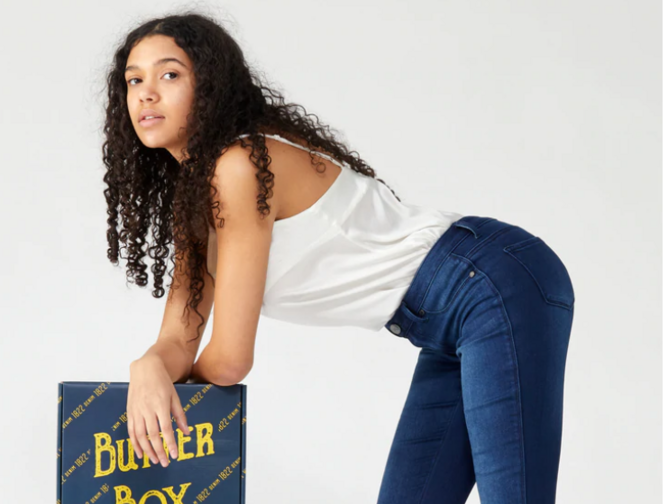 What is 3DLOOK technology?
"We were intent on matching each customer with their perfect size and knew technology would be essential to achieving this — few customers know their true sizes and self-measuring leaves too much room for error.
"Searching for a solution, we discovered 3DLOOK's YourFit. It's a fit personalization platform for ecommerce stores, which essentially virtualizes the physical shopping experience. For the customer, it's as straightforward as taking two photos on their smartphone (which is deleted promptly after collecting measurements). 3DLOOK's technology then pinpoints landmarks on their body to generate various measurement points. It then compares this data against our products to find the perfect size and fit for each individual customer. Using this data, YourFit also offers access to a virtual dressing room for customers to see exactly how our products will look on their body, subsequently removing any uncertainties around shopping online."
How have you improved your product returns ratings?
"On average, three quarters of women struggle to find clothing that fits their body. Many will purchase a range of sizes and ship back those that they don't want, which is not only a huge burden on fashion businesses but also an extreme and unnecessary cause of emissions.
"Thankfully, YourFit has been a game-changer for us, with the vast majority of customers satisfied with the recommendations they receive. We have seen our overall returns fall by 40% year-over-year with YourFit playing a major role in achieving this result.
"Not only has it been beneficial from a sustainability standpoint, but the business is profiting too. Personalizing the process has helped to grow sales by 200%, with customers typically spending 20% more when they shop with us."
What feedback have you received from customers, supply chain workers and stakeholders?
"Our customers find YourFit to be extremely helpful. It's assisting them with finding products they love and feeling confident in their purchases. It makes shopping with 1822 Denim easier and more engaging, which is clear from the user data we collect - they're spending more time browsing and purchasing more than ever.
"Our design teams are satisfied too. Using body data, they have been able to tailor our fit model to design products that better serve our customers. Likewise, YourFit has made it easy for our marketing teams to target customers with products that match their bodies. It has also proven invaluable in production and inventory planning, reducing surplus stock and its environmental cost. With each scan, we're generating more data that we can use to enhance processes throughout our supply chain, from design to manufacturing, marketing and shipping."