Procurement & Supply Chain
Intel's chip factories to create supply chain resilience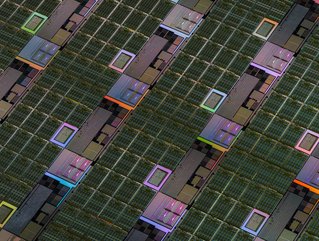 Semiconductor manufacturing
Keyvan Esfarjani, CGOO at Intel, hails progress in Ohio One project, a 1,000-acre site for two new chip factories to create supply chain resilience
Semiconductor manufacturer Intel has celebrated a milestone in its Ohio One project, the construction of a 1,000-acre site.
Intel will invest over USD$20bn in the construction of two new chip factories, to make the semiconductor supply chain more resilient and less dependent on factories scattered across Asia.
Building a stronger semiconductor supply chain
Keyvan Esfarjani, Chief Global Operations Officer at Intel, said he was proud of the Intel team and construction crew members for reaching this project milestone.
"This week, Intel Corporation's Ohio One construction teams began to pour more than 1,500 cubic yards of concrete, signalling our official shift into the next phase of construction in the Silicon Heartland," said Esfarjani. "Our Ohio One site is reported to be the largest single private sector company investment in Ohio's history — one that will create tens of thousands of jobs across the state."
Esfarjani views this as critical to Intel's strategy to expand US-led semiconductor capabilities and develop a more resilient semiconductor supply chain.
"As we begin setting the foundation for our future leading-edge factories, I want to thank our Intel team members, suppliers, partners, and the communities across the BuckeyeState who are all involved in this project for making great progress on the site as we build a vibrant Intel future in Ohio."
Semiconductors manufactured and used in Asia
Meanwhile, Pat Gelsinger, Intel CEO, is touring Asia - where 60% of the world's population lives and semiconductors are in high demand. Gelsinger visited South Korea, to explore a potential future with Samsung Electronics, as well as China.
"Intel's presence in China is very important, because the country is one of the world's largest markets," said Gelsinger.