Procurement & Supply Chain
Lessons the chip shortage has taught us about supply chains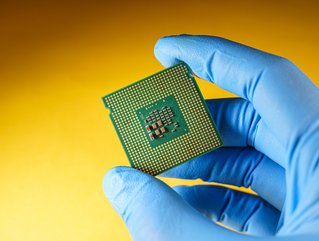 Alex Saric, Smart Procurement Expert at Ivalua, explores what he's learned from the chip shortage and how it's impacted supply chains and procurement
The global semiconductor shortage caused severe disruption across industries from manufacturing, automotive, computing, to gaming – leading to some calling the crisis "chipaggedon". With the disruption set to last until 2023, manufacturers need to start looking ahead and preparing for the recovery and rebound.
The shortage has hit automotive manufacturers across the globe particularly hard, causing many to temporarily suspend production and lose millions in revenue. To get a sense of the challenge at hand, you only need to see the impact on car production: industry figures show that UK car production last year fell to its lowest level since 1965, and Jaguar Land Rover even lost £9m in the last three months of 2021 due to the crisis.
With recovery efforts largely off the table in the immediate term, manufacturers should start planning for the future. They should look to adopt a more collaborative and digitised procurement strategy to strengthen relationships with their suppliers, helping to put them at the front of the queue during periods of shortage.
Expanding demand and stagnant supply in manufacturing
The shortage was a 'perfect storm', creating a huge gap between supply and demand due to changing trade climates through events like Brexit, logistics incidents such as the Suez Canal crisis, and the explosive effects of the pandemic. Yet this extends beyond just the obvious production and distribution challenges. With more people staying at home, the demand for electronic goods has skyrocketed, leading to a spike in demand for chipsets for TVs, phones, and streaming devices. This put chips for automotive use on the back burner, focusing chip manufacturers' efforts elsewhere.
While inevitably damaging in the short-term, it's possible that this crisis was necessary to shift the status quo. Now, the situation has reinforced the importance of resilience, agility, supplier diversification and stronger collaboration in the supply chain.
As the semiconductor industry gets back on track, suppliers must redirect their attention to improve their procurement function. When chip supply does rebound, firms that have prioritised better risk monitoring capabilities, more robust supply chain planning, and adopted collaborative tools will be able to bounce back far quicker than organisations that haven't prepared for the future.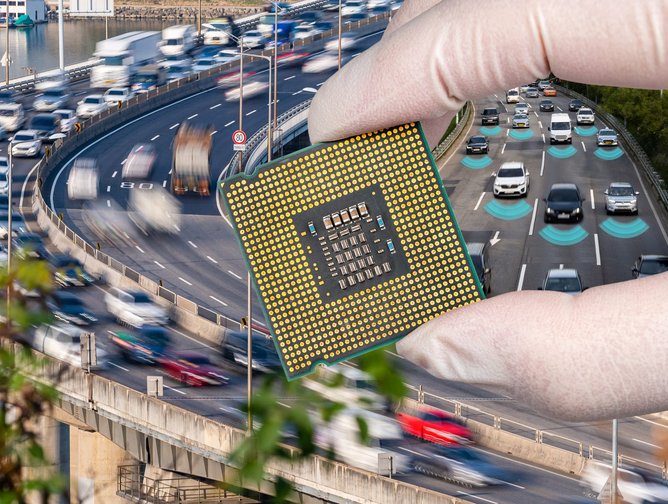 Time for a proactive recovery in the supply chain
As there will soon be time for a rebound, this must come with a proactive recovery, rather than just a protective recovery. When that time arrives, the fight to be at the front of the queue will be fierce. Suppliers are likely to prioritise and place their trust in firms who are willing to go with them on their digital journeys – including those that share the same values; support their sustainability targets; and understand how to transform data into actionable strategy and insights.
There is also much to be said for the argument for diversifying and expanding the supply chain, including how many suppliers to partner with, and where they are geographically located. All of this contributes to greater supply chain resilience, helping to build stronger revenue growth, achieved improved margins, and better risk mitigation – therefore giving firms a competitive advantage even in difficult periods.
Collaborating for success in the manufacturing sector
Once production for semiconductors ramps up, manufacturers will need to strike while the iron is hot. And that means building critical supplier partnerships, even when those much-needed chips remain on the back seat. By treating suppliers as partners, even in less lucrative times, they will be able to harness strong bonds that will stand them in good stead. Suppliers are more likely to favour those that work with them to support strategic objectives – and therefore place them at the front of the queue when chip supply improves. Rather than just trying to drive down costs and seeing suppliers as a tool for cost-effectiveness, firms should see supply partnerships as a way to solve problems and share capabilities. When the next shortage comes, this approach is more likely to yield new revenue streams, sustainable synergies and out-of-the-box strategies in a mutually beneficial way.
Taking a digital journey in procurement
Manufacturers should be looking to adopt digitised procurement processes to facilitate their own digital progress, as well as enable stronger collaboration across the entire supply chain. With improved communication and collaboration tools, organisations can share capabilities with their supply partners, creating a layer of trust that benefits both sides of the equation for the next shortage.
But sharing insights, improving communication, and building a collaborative front cannot happen without transparency – and this starts with data. The importance of data in procurement is often emphasised – its collection, storage, analysis, and application – but why does it have to just be 'your data' that informs strategy? Giving suppliers the tools and data they need to collaborate effectively not only bolsters supplier relationships, but also helps to improve innovation capacity and access actionable insights. In return, you are likely to benefit from receiving a unique insight into their industry trends and nuances, so that you can inform them, and they can notify you as the situation changes.
Supplier relationships are a two-way street
While disruption caused by the global semiconductor shortage will likely continue for the next few months – or even years – manufacturers must focus on building resilience and collaboration in the meantime. As the industry begins to bounce back, they must ensure that they have an open dialogue with their supply partners to ensure that they have a collaborative relationship, can share data and actionable insights, and have good visibility of future bottlenecks. Building trust with your critical partners will help firms fare better when the next shortage comes, and thrive like never before in calmer conditions.
Written by Alex Saric, Smart Procurement Expert at Ivalua