Procurement & Supply Chain
Maginus: Understanding the opportunities of Direct to Consumer
By Mel Tymm, Industry Principal, Maginus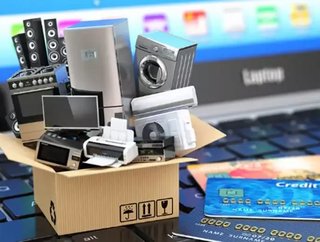 Retail and manufacturing are inextricably linked and it's no coincidence that both sectors are currently struggling with a range of similar issues inc...
Retail and manufacturing are inextricably linked and it's no coincidence that both sectors are currently struggling with a range of similar issues including staffing, demand and the weakness of the pound.
While retail is partly struggling with the on and offline mix, manufacturing has been less affected by the boom in digital commerce, as traditionally the approach was a simple one. Manufacturers supplied retailers, which sold the product at a mark-up to end-users. But with the extreme growth in online and the continued issues affecting the manufacturing sector, is it time manufacturers bypass their retail compadres and move into the direct to consumer (DTC) market?
Whilst the concept of DTC is not a new one (with Nike being a prime example of how to do it well), the last few years have seen a range of DTC brands emerge and become successful – which is helping to fuel market growth. In fact, Forrester expects the market to grow at a CAGR (compound annual growth) of 18% through to 2022. Therefore, should manufacturers consider opening up new sales channels in order to help fuel not only new market opportunities, but profit avenues too?
The Good
Selling DTC has some very clear benefits. For a start, it allows manufacturers to gather better feedback on their product. This includes garnering a better understanding of end users through direct relationships, and control over the end to end experience, instead of handing this opportunity to an intermediary. In terms of product design, data gathering and post-purchase service, these insights can be invaluable in terms of new product design, marketing or sales channels. This can then help fuel the potential to reach larger audiences and market share, as understanding what consumers want can inform more strategic decisions. 
There's also the competition. Selling DTC means a manufacturer's product is not lined up next to a competitor's – or worse, in a less visible location. Putting yourself front of mind provides more opportunities for conversions. It also deters customers from buying counterfeit stock by expanding their opportunities to buy original products. 
All of this helps to build relationships with customers, and in a time when loyalty is dwindling and 86% of buyers will pay more for better customer experience, opportunities like this should not be overlooked lightly. Episerver recently conducted research which found that 59% of respondents prefer to do research directly on a brand site, and 55% want to buy from brands directly – it's no surprise that the number of manufacturers investing in this avenue is set to grow 71% this year.
The Bad
Selling DTC does not come without its challenges, however. There is the poisoned chalice in that bypassing retailers may jeopardise existing relationships – with the potential to lose contracts if partners suddenly become competitors. Add to this the transition to the new selling model and need to set up Ecommerce operations, and suddenly the task looks a lot bigger. However, we've seen brands navigate this challenge successfully by offering exclusive ranges or bundles to retail partners, whilst selling basic product on owned channels. Plus, there is the threat that if you don't sell DTC a competitor will, so it's now or never for many manufacturers.
There's also the challenge of selling piecemeal. Most manufacturers are used to selling via economies of scale – larger shipments which encourage retailers to buy more units at a better price. Selling directly to consumers means retailing single units but potentially in very high volume, which is a very different business model. Manufacturers must be prepared for this shift and the potential cost implications regarding how they get the product from the warehouse to the consumer. 
SEE ALSO
Exclusive from Maginus: Consumer choice and control in delivery is the future for eCommerce
Fictiv: The rise of Distributed Manufacturing
Accenture Exclusive: How today's technology can help meet tomorrow's consumer demand
Read the latest issue of Manufacturing Global here
Solutions
Moving into the DTC space will not be a simple change in direction, and will need significant levels of time and investment to do it successfully. However, there are ways to navigate the challenges outlined above, and therefore pave the way for diversification.
For example, distributors are able to create their own brands to overcome conflicts. Majestic and Naked Wines is a perfect example of this – separate brands owned by one company but which act and sell differently. Marketplaces can also offer attractive opportunities. This provides an excellent stepping-stone into the world of DTC as whilst you could argue that you are merely replacing one sales channel with another, marketplaces provide more control and data. Plus, they are a good short-term alternative to no presence whilst more formal operations are being set up. 
Own-brand, co-branded and white-label sites are also alternative strategies which could be adopted. Levi's is an example of a manufacturing business which has gone DTC, and demonstrates how products can be opened up to new audiences via different channels.
Stick or Twist?
Considering the turmoil the manufacturing sector is currently going through, it's not surprising that DTC is seeing significant growth, with many seeing it as an opportunity to increase profit margins and inform product strategy. For some it may be too big an investment for now, but for established market players, the opportunity to get closer to customers may be too good to miss. Time is money and the longer manufacturers ponder the prospects, the more sales they lose. 
About Maginus
Enterprise ecommerce experts Maginus are long-standing, trusted partner to brands like the Co-Op, Smeg and The Wine Society, offering end-to-end technology solutions that help retailers and distributors to stay ahead of their competitors.
Melanie Tymm is the Industry Principal for Order Management. At Maginus since 2017, as well as advising clients day-to-day, she acts as a real thought-leader in the industry on issues surrounding frictionless commerce, the supply chain and warehouse management.