Procurement & Supply Chain
Managing supply & demand in pharma manufacturing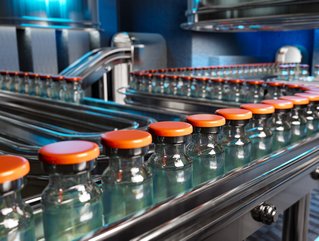 Pharma manufacturing
Pharma manufacturing supply & demand according to John Swift, Head of Supply Chain at Owen Mumford Pharmaceutical Services
Owen Mumford Pharmaceutical Services specialises in the design and manufacture of injectable drug delivery systems.
"Owen Mumford's devices are used daily in the delivery of various medications for a multitude of conditions across the globe," says John Swift, Head of Supply Chain. "We work closely with our pharmaceutical partners to support them throughout their combination product development."
Swift has 16 years of experience in manufacturing, procurement, supplier management and invention.
"What I most enjoy about operations management and the supply chain is it gives me the opportunity to add value across the whole business, influence and work with all functions, quantify benefits and achievements (use of KPI's) which all lead to job satisfaction and ongoing daily self and team motivation."
Here, he tells us about mass production in manufacturing and supply chain risks.
Hi John! At what stage do you start thinking about the level of demand for a product, and how much you will need to produce?
"As manufacturers, we must incorporate plans for the production and final assembly of combination products (device plus drug) from inception to development. There should be a clear path to scale up manufacturing to allow for mass production without risking any deterioration in product quality and performance.
"So that production of devices can quickly be scaled up or down according to demand, we put options for single cavity moulding and manual assembly in place for executing low volume assembly, and prepare for high volume assembly with high cavitation moulding and automated production. Through strategic planning, we make sure infrastructure, equipment and resources are available at the most suitable manufacturing hubs and remain cost effective."
In recent years, we've seen the impact Brexit and the war in Ukraine can have on supply chains, not to mention the immense worldwide impact of the COVID-19 pandemic. How has OMPS coped?
"Absolutely, these events have highlighted risk areas and reinforced the necessity of robust supply chain plans. Programs around asset and lifecycle management must have auxiliary plans in case of sudden shocks to the supply chain. For extra safety, we have tools such as Process Failure Mode Effect Analysis (PFMEA) – if there are risks not eliminated by asset, lifecycle, and supplier management, PFMEA is useful for tracking and mitigating these remaining manufacturing risks."
*************************************************
Check out our free upcoming virtual event, Manufacturing LIVE, 6-7th December 2023.
For more insights into Manufacturing - check out the latest edition of Manufacturing Magazine and be sure to follow us on LinkedIn & Twitter.
Other magazines that may be of interest - Healthcare Digital.
*********************************************
BizClik is a global provider of B2B digital media platforms that cover 'Executive Communities' for CEO's, CFO's, CMO's, Sustainability Leaders, Procurement & Supply Chain Leaders, Technology & AI Leaders, Cyber Leaders, FinTech & InsurTech Leaders as well as covering industries such as Manufacturing, Mining, Energy, EV, Construction, Healthcare + Food & Drink.
BizClik, based in London, Dubai & New York offers services such as Content Creation, Advertising & Sponsorship Solutions, Webinars & Events.