Procurement & Supply Chain
Manufacturers say cost of raw materials is biggest challenge
Bibby Financial Services strengthens manufacturing SMEs & new data shows the rising cost of raw materials has left manufacturers 'just about breaking even'
Bibby Financial Services helps SMEs (small and medium-sized enterprises) to grow. The company was founded in 1982 and is headquartered in Oxfordshire, England. New data from BFS suggests that inflationary pressures are stretching manufacturers thin, with 38% describing themselves as 'just about breaking even' and only 57% as 'profitable'.
The growing costs of raw materials is the biggest challenge to manufacturers, followed by supply chain disruption
Bibby Financial Services' annual SME Confidence Tracker survey reviewed the challenges new to manufacturing SMEs.
Respondents from 500 UK SME owners across manufacturing said that the top challenges in 2022 were:
Rising inflation and the growing costs of raw materials (49%)
Supply chain disruption (38%)
Uncertainty arising from COVID-19 (32%)
Conflict in Europe (31%)
Challenges associated with Brexit (29%)
Staff costs (27%)
Cashflow issues (27%)
Manufacturing SMEs are struggling, not growing
Yet Bibby Financial Services' proprietary Factors Index data suggests that things may get worse before they get better for manufacturing businesses.
"Many manufacturing SMEs are already struggling to keep their heads above water and operating on a day-to-day basis, rather than looking ahead to growth," said Derek Ryan, UK Managing Director of Bibby Financial Services. "With the latest PMI data showing that the headwinds of soaring inflation and rising costs of energy and materials, such as steel, are only getting stronger, growth forecasts for 2022 and beyond appear to be levelling off, and could shrink further in the months to come."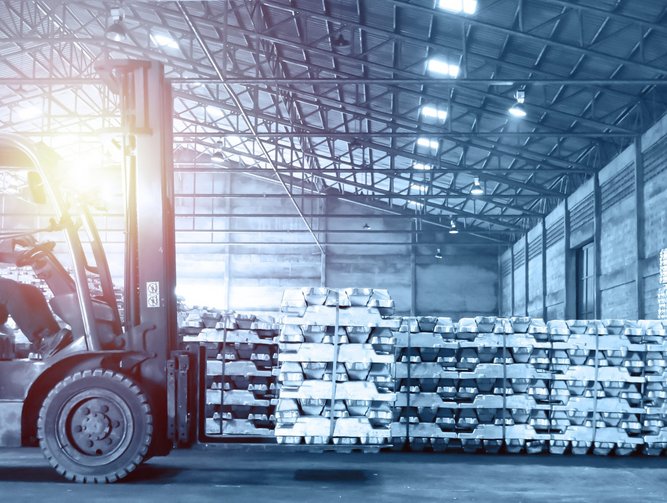 Bibby Financial Services calls for help for manufacturing SMEs, to ensure they can boost economic recovery
Cashflow was another top concern for manufacturers, as the survey found that 17% of manufacturing SMEs needed more cashflow support in 2022 than before COVID-19.
However, manufacturing SMEs also demonstrated signs of recovery following the pandemic, with:
70% seeing a rise in sales over the past six months
73% anticipating an increase in sales over the following six months
At Bibby Financial Services, Ryan and his team want to see the sector supported.
"While our data highlights a stoic resilience amongst manufacturing SMEs following a period of recovery, external pressures are mounting on the UK's manufacturing businesses and it's evident that they continue to be plagued by cashflow challenges and payment issues, and they desperately need access to working capital now, more than ever, to support day-to-day operations," continued Ryan. "But they cannot succeed alone; as we stand on the precipice of recession, it's critical smaller manufacturing SMEs receive support from the private and public sectors, and we'd urge policy makers to closely look at wider tax cuts and energy grants to help SMEs and to ensure they continue to play a pivotal role in the UK's economic recovery."