Procurement & Supply Chain
Manufacturing hub Guangzhou future projects worth $945bn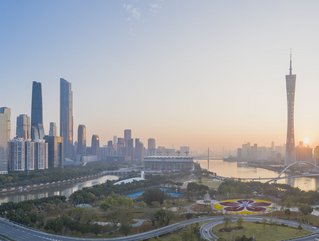 Guangzhou is China's southern manufacturing hotspot & has projects worth US$945bn planned for its post-pandemic future, including vehicle manufacturing
China's southern manufacturing hub Guangzhou is known for its vehicle manufacturing and electronics. Over the past two years, production has been hit hard by COVID-19, but the city has prepared a comeback story for its manufacturing sector and the global supply chain.
Investments in new energy vehicle manufacturing
Guangzhou is China's fifth most popular city, situated north of Hong Kong and known for its Cantonese cuisine.
The automobile, electronics and petrochemical sectors based across the city account for 50.3% of Guangzhou's entire GDP. Real estate, retail and finance also add a significant amount to the city and its employment, where close to 19m people live and work.
This year, projects worth US$945bn have been planned for Guangzhou, with investments in transport, new energy vehicles and biomedicine.
Over 480 infrastructure projects for the transport sector have been planned for the city, as it moves to become an international transportation hub.
Cultural and tourism events will also take place in the city, such as the 2023 Intangible Cultural Heritage Brand Conference and the Guangzhou Cultural Industry Fair, intice in foreign and domestic tourists.
Chinese manufacturing is seizing manufacturing opportunities
"We will adhere to the real economy as the foundation, seizing the opportunity of industrial chain relocation in developed countries and regions such as Europe and the United States," said Luo Zheng, Deputy Director of the Guangzhou commerce bureau.
Chen Xu, a representative for Guangzhou's development and reform commission, also said that the city would strive to complete about 30% of planned annual investment by the end of the first quarter, in a bid to shore up growth.