Procurement & Supply Chain
Marc Engel: Making the World a Better Place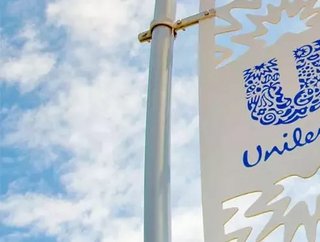 Get to know Marc Engel, Chief Supply Chain Officer at Unilever
Committed to making a difference by always trying to do the right thing, Marc Engel, Chief Supply Chain Officer (CSCO) at Unilever, is a man driven by wanting to contribute to making the world a better place. 
Engel's career at Unilever spans more than 20 years, starting out as Operations Manager for Unilever Meat Group NL in 1990. Since then, Engel has worked in the Netherlands, Singapore, UK, Brazil, Switzerland, and Kenya, giving him extensive knowledge and experience in global supply chain operations including procurement, logistics, finance, and strategy development.
During his time at Unilever, Engel has helped to develop the foundations for accelerated growth in Africa, established a strategic supplier programme - 'Partner to Win' - leading the development and implementation of responsible sourcing,
and has been instrumental in transforming supplier relationships and delivering its Sustainable Living Plan ambitions.
Supply Chains 'the Heart of Winning Businesses'
Earning the title of number one Supply Chain Executive in Europe on more than one occasion, Engel inspires, innovates, and achieves exceptional results. 
"I have had various supply chain roles [...] my previous role as General Manager in Kenya was a deliberate move to prepare me for leading Unilever's supply chain," said Engel.
"I believe there are five things that are important in making a successful career. First, the element of luck. Let's face it – being in the right place at the right time helps. But I do believe strongly that luck can also be earned. Second, go all in, work hard and deliver results that make a difference. Third, be authentic to your true self and to your purpose. My purpose is to make a difference to the important things that really matter. 
"Fourth, have fun and enjoy what you do. Or change jobs. Life is too short. If you are not doing a job you enjoy, it is highly unlikely that you will excel. Lastly, have a small group of people around you who challenge and support you. [...]  As you progress in your career, this group of people becomes more critical to achieve the right balance between being challenged and being supported." 
Unilever, Marc Engel, and Sustainability
When it comes to driving net zero within the business, for Unilever, this is centred around responding to the climate crisis and creating a socially inclusive world. "As a company, we care about improving the health of the planet for citizens of society," said Engel in an interview.
Whilst it will be vital for organisations to get through the impact of COVID-19, Engel emphasises that climate change and social inequality are still important.
"Our internal driver is business with a purpose, but there are also external factors. Brands with a purpose grow faster. But having a purpose is not possible if we don't care about the health of our planet and the citizens of our society.
"The notion that the benefit of the product is only for the individual is changing as consumers are driving businesses to be more socially and environmentally responsible," added Engel.
Taking action since 2018, Unilever's carbon footprint for its internal operations has shrunk by roughly 70%. Despite this, Unilever's operations only account for 5% of its total carbon footprint. The majority of emissions come from across the value chain. "About 30% of our total carbon footprint is from our customers. Upstream, we have a greater influence on our suppliers, but downstream we have far less influence on how our customers use our products," said Engel.