Procurement & Supply Chain
McKinsey: 3 actions to consider for recovery from COVID-19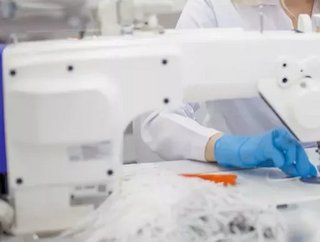 Manufacturing Global takes a detailed look at McKinsey's recent report and how it can be applied to manufacturing companies specifically...
As organisations begin to consider how to recover from the global pandemic, McKinsey and Company's , , and have published their "Decisive Actions to Emerge Stronger in the Next Normal". Manufacturing Global takes a detailed look at 3 actions and how they can be applied to manufacturing companies specifically. 
1. Think long-term
The overall goal must be to rebuild for the long term. This is an overarching theme that can be applied to all aspects of the handling of the covid-19 crisis. This involves being responsive and flexible when it comes to future plans and structural shifts. In terms of manufacturing - it is not enough to focus on adapting to cope for right now, larger process and system changes need to be made to ensure that consumers can have confidence in the organisation long term.
The handling of the pandemic needs to be done with an emphasis on 2121 and beyond, not just the immediate future of 2020.
2. Focus on high-impact actions
Once you are back on your feet and planning for the long-term future, you will need to assess which high-impact changes can be implemented. These will need to make a significant impact and could include Analytics and Automation or heavy investment in certain technology. 
It's important to work out which actions are best for the business. These will change depending on the company but could include technology-enabled next-generation operations, analytics-enabled productivity or automation of service-related processes.
3. Rebuild for speed
Speed is the underlying factor which can be seen mirrored across the companies that continued to function during the pandemic. Those that were able to adapt quickly to retrain staff, improving productivity, or even just streamlining decision processes have been able to reap the benefits during this time. 
This point ties in quite well with number 2, with high impact actions, often being those that can improve speed around the business. In the world of Manufacturing, this could be as simple as investing in a small amount of robotic process automation, this has the benefits of increased productivity and efficiency.
Most organisations are feeling the strain of the global pandemic and its repercussions, McKinsey and Company believe that by focusing on these 3 key actions, and the others detailed in their report, most businesses can navigate the next uncertain quarter.