Procurement & Supply Chain
News roundup: sustainable supply chains & waste management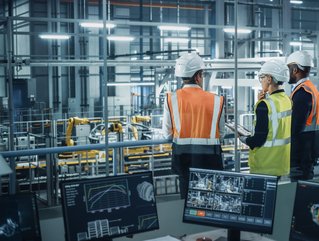 Manufacturing news roundup: this week we spoke with Hooi Tan from Flex, Eric Linxwiler of TradeBeyond & STILFOLD's Tue Beijer about the manufacturing world
Throughout his 30+ year career in manufacturing, Hooi Tan, President of Global Operations and Supply Chain at Flex, has witnessed firsthand how organisations struggle to maintain business continuity while adapting to unforeseen changes and challenges.
"In the past few years, companies have weathered everything from a global pandemic to component shortages to geopolitical turmoil and an ongoing war for talent," says Tan. "We need to fully understand our companies and how to manipulate different dials in our supply chain and manufacturing ecosystems to optimise the product lifecycle and respond nimbly to disruptions." These dials — and the degree to which they are turned up and down — will vary from company to company.
"Companies must take decisive steps to adopt advanced technologies, streamline processes, and secure a dependable, well-trained workforce," Tan says.
Vaccine manufacturing in Africa is to receive a fresh round of support and financial backing. Aspen Pharmacare, the Gates Foundation and the Coalition for Epidemic Preparedness Innovations will receive US$30m to make more vaccines which will support the continent against a future virus outbreak.
Eric Linxwiler, Managing Director at TradeBeyond, on the Uyghur Forced Labour Prevention Act & how will it impact global manufacturing & supply chains
"In December 2021, the U.S. Congress passed the Uyghur Forced Labour Prevention Act (UFLPA). Effectively, a ban was placed on importing goods from the Xinjiang Uyghur Autonomous Region (XUAR) in China to take effect June 21st, 2022.
"The objective behind the Act is to prevent continual forced labour in the region and prevent companies from importing goods derived and or made in that region."
Tue Beijer is the co-founder and CTO at STILFOLD: an industrial technology start-up rewriting the design rules for sustainable manufacturing using origami-inspired steel folding and robotics.
"Manufacturing is one of the most polluting industries on the planet, responsible for 6.3bn tonnes of greenhouse gas emissions each year and a quarter of global waste. The industry is also responsible for 50% of all natural resource extraction worldwide. This is staggering. In the UK, you use around 400m tonnes of materials for manufacturing and construction each, and roughly 100m tonnes becomes waste.
"It's clear that we need to introduce innovative new manufacturing solutions to minimise the waste created during manufacturing and construction, but also to rethink the materials we use and how we use them, to make them easier to recycle at the end of their lifecycle."
Current consumer perceptions of the metaverse as a virtual world with avatar representations of people and things, doesn't account for its business capabilities. With a lack of awareness of other forms of the metaverse, it comes as no surprise that a recent survey conducted by TeamViewer found that around 70% of people had a poor understanding of the term metaverse. With even consumers being confused at the concept of a metaverse, it's no wonder this term isn't fully understood by businesses too. Hendrik Witt, Chief Product Officer at TeamViewer, wants to change this.